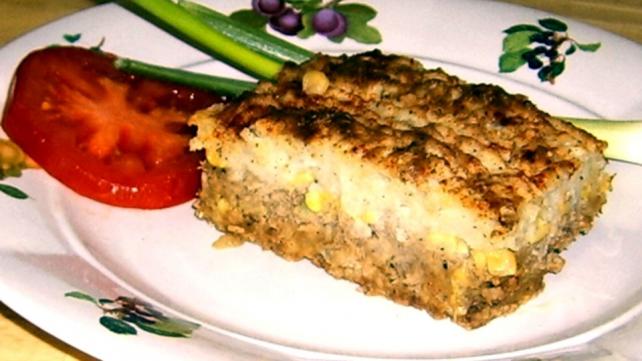 Paté Chinois
(with accent circonflexe ^ above a in "paté")
INGREDIENTS:
ground beef (previously browned with some onion, salt and pepper)
cream-style corn
mashed potatoes (mashed with butter/margarine, milk, salt and pepper)
METHOD:
In baking dish, layer ground beef, then cream corn, then mashed potatoes. Bake 30 minutes at 350*F.
YIELD:
For all ingredients and seasonings, adjust amounts to your liking, and to the number of people you are serving. Eg. 1 lb beef + 1 can cream corn + 7 potatoes for 5-6 people.
SERVING:
In Quebec, it is often served with Ketchup.
Photo Attribution: http://commons.wikimedia.org/wiki/File:Shepherdspie2.JPG