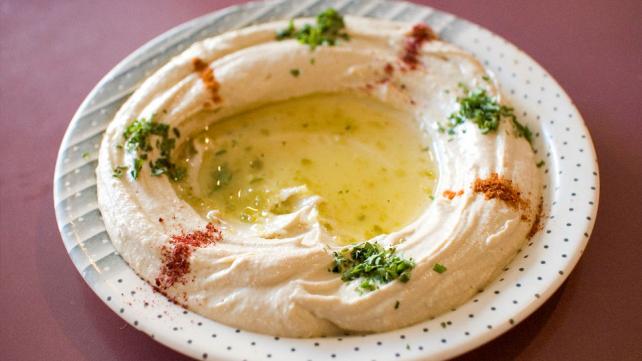 Ingredients:
1 can chick peas, drained
3 tablespoons tahina
3 tablespoons lemon juice
2 cloves garlic, crushed
pinch of salt
fresh parsley sprigs
2 tablespoons extra virgin olive oil
1/2 teaspoon paprika
Method:
Process first five ingredients until smooth. (For a creamier consistency, add a little olive oil or liquid from the chick peas.)
Drizzle olive oil and sprinkle paprika over the top of the hummus. Garnish edges with parsley.
Serve at room temperature with warm pita triangles.
Photo Attribution: http://commons.wikimedia.org/wiki/File:Hummus_from_The_Nile.jpg