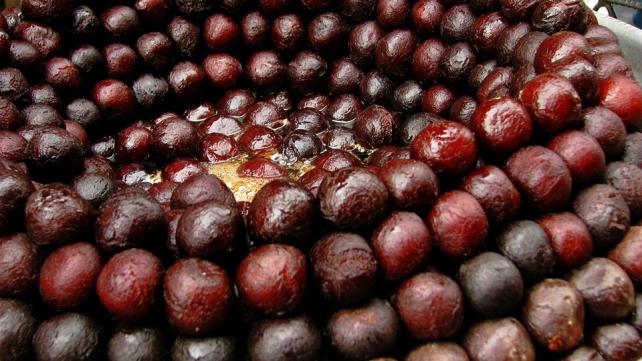 This is my daughter's favorite dessert and thus has become a tradition for me to make for Eid.
Ingredients:
2 cup carnation powder milk
1 cup pancake mix
1 small carton whipping cream
Syrup:
Boil 6 cups of water with 3 cups sugar and 4 green cardamom pods. Stir occasionally. Keep boiling on medium heat till it becomes syrupy(not very thick). When done remove from heat and add 6 drops of rose water.
Method:
Mix all ingredients to form smooth ball. Roll into small balls (about 45-50). The balls must be small because when added to syrup they become bigger. Deep fry in shortening on medium-low heat until golden brown. Remove and drain on paper towels for a few minutes. Place in large flat serving dish, pour warm syrup on top and let sit for 1/2 hour at room temperature. Can be served cold or warm.
By Saira Syed
Photo Attribution: http://commons.wikimedia.org/wiki/File:India_-_Hyderabad_-_140_-_Sweets_(3920195949).jpg