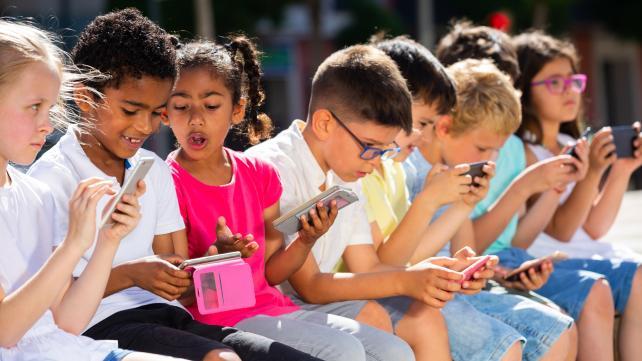 It is fairly common that children of all ages are engaging in some way or another with digital devices. While parents of younger children should be more apprehensive about it due to potential harm to health, connecting our children online is all about making mindful choices, and exploring areas that can benefit their learning and development.
Here are some noteworthy online learning platforms which are more suitable for Muslim children.
1. Adam's World Academy
Whether it is that you're looking for an Islamic edutainment series or online classes for your children, Adam's World Academy provides a host of offerings for a variety of age groups. In fact, the entire family gets to benefit! Starting from as young as 4 and catering for up to 12-year-olds, a team of creative educators work cohesively to plan, organize and deliver engaging content in the form of a series of classes, namely Adams World Club (for 4-7 yr olds) and Colors of Islam (for 8-12 yr olds). The online classes run on a semester basis and focus on basic Islamic guidance that helps students to love Allah and His prophets, learn about our religion, and to be proud of their Muslim identities. Pre-recorded courses also make it easy for families worldwide to learn in the comfort and convenience of their homes.
2. Adam's World App
https://watch.adamsworldapp.com/
Generations of Muslim children have grown up on the popular puppet series that stars Adam and his little sister Aneesah. Sound Vision developed the programming over 30 years ago and has made both those classic videos and new offerings available 24/7 on a convenient app. The lessons are timeless and keep inspiring children and adults alike to learn about Islam and apply it to daily life. The app is available at a low subscription price and new content is continuing to be developed. There are also worksheets to supplement learning, parenting tips, and resources for teachers.
3. MuslimKids.TV
Parenting dynamics are changing drastically and there seems to be an increasing reliance on screen time so we can focus on getting a significant amount of work done in their presence. And, this is where MuslimKids TV comes in really handy! Offering a variety of safe and unlimited shows, games and more, this might just be the platform that you are looking for if you have children ranging between the ages of 2-12 years.
Approved by teachers, adored by parents and most of all loved by children, MuslimKids TV offers many engaging resources such as recitation buddy which makes learning Quran easy, over 1,500 videos in addition to interactive games, books, and printables. Each membership comes with one parent account and up to 3 affiliated child accounts which makes it easier to access multiple devices, while you're on the go.
4. dearMuslimKids.com
https://www.dearmuslimkids.com/?fbclid=IwAR2FkbKi_WEpX7pt2OPQI9bLL_CWkLx6Z5mDHV2rxkZt5wmhW-8c637dTko
If you are the kind of parent who is looking for a power-packed series for keeping your younger ones meaningfully engaged, then dearMuslimKids is an excellent platform that fits the purpose. Run by the internationally famous DramaMama (Hiba Masood), along with her devoted team of energetic teachers and performers, dearMuslimKids.com is dedicated to offering inspiring content to engage and edutain young learners through fun theatrics and teacher-led courses. Moreover, the programs include parent guides and workbooks for a complete learning solution.
The website contains some free printable resources such as Salah tracker, dua tent cards, and Sunnah Bingo, to name a few. Additional works feature articles and blogs which, definitely, are bonus reads for parents.
5. Noor Kids
Noor Kids is an educational services organization that supports families in raising children who are confident in their religious identity. Their focus is primarily geared towards Islamic early childhood education as they rightly believe that there is significant opportunity for nurturing character, beliefs, and citizenship among Muslim children ages 4-to-9.
A fundamental goal associated with the Islamic upbringing of Muslim children is to cultivate steadfast belief in Islam that is steeped in critical thinking and this is where Noor kids is rightly utilizing their efforts. Their key services include a monthly akhlaq building program, in-person enrichment programs, and identity-focused research.
6. One4kids.net
One4kids is an animation company based in Sydney, Australia, that focuses on producing (halal) entertaining and educational animated films for children all over the world. The main character Zaky, a purple-colored bear wearing a multicolor-striped cap, has grown to become a popular household name in Islamic children's entertainment. He loves teaching children about Islam, good manners and the wonderful world around us.
One4Kids have produced over 15 Zaky animation films, 100's of educational videos, over 20 Apps, lots of merchandise and over 25 songs. Apart from offering ad-free streaming videos, you can also download all the One4Kids songs, fun activities, coloring pages and posters. With their latest involvement, children can conveniently learn Arabic With Zaky, through their latest Pack which is perfect for young children to learn the basics of the Arabic language. The website also contains arts and craft activities which can come in handy during the holiday season, when kids are off from school, and need to be kept busy with something productive and fun.
7. Muslim Central
https://muslimcentral.com/kids/
https://muslimcentral.com/series/mufti-menk-childrens-series/audio series
As suggestive of the name, the Muslim Central platform collaborates the efforts of Muslim scholars from around the world. It features an audio library and Podcast Publisher, and you can choose to stream or download content. Containing over 147 channels, 882 series and 39,537 episodes of Islamic content, it is definitely a platform which is meant for everybody in the family.
The Series for Kids section specifically includes Children's Series By Mufti Menk, Kids Class By Shaykh Tim Humble, The Young Learners' Hub by Sajid Ahmed Umar, and Stories of The Prophets for Children By Yusuf Estes.
8. Studioarabiya Institute
https://studioarabiya.com/course/islamic-studies
Studio Arabiya isn't just any other online Arabic or Quran program. Geared towards providing education for adults, teens and younger kids, this online platform offers a wide array of learning opportunities from one-to-one lessons, groups classes and even pay-as-you-go tutoring services. The platform takes learning online to the next level by providing online classroom settings, qualified and trained teachers, organized and structured courses, supervisors to ensure your education is taken care of, and an online portal to manage your classes and account.
9. Journey with INAS
https://www.journeywithinas.com/
Fun-loving, energetic and lively founder Inas Abusheikha, is a trilingual educator who is passionate about Arabic language and Islamic content. Through her Journey with INAS platform, she leads a variety of programs including weekly livestreams, courses for educators, and her very own Arabic educational kids show, Fusحa! You can even choose to purchase resources to support your child's learning through her online shop https://www.etsy.com/ca/shop/Fus7a
10. The Azharis
If you are the kind of parent who prefers to watch non-animated series, then look no further than The Azharis. The project is run and owned by none other than the Azharis themselves, making it worthwhile, in terms of relevance, for kids and the family as a whole too! Their debut series focuses on the 99 names of Allah, and since then they have gained much recognition across a range of online learning platforms. The content is highly engaging and structured in a family-friendly manner. Some of their key productions include the Juz by Juz stories (and there are even workbooks to reinforce that learning), Loving Allah, and Tafseer for Children.
11. Hikmah Kids TV
https://www.youtube.com/results?sp=mAEB&search_query=hikmah+kids+TV
Affiliated with the Hikmah Institute based in India, Hikmah Kids TV features short Islamic videos about a Muslim family - Rayyan (older sister), her mother and her little brother Ridhwan. The series is centered around Islamic guidance and is a sure way to get younger kids involved and engaged in learning Islamic values, loving Allah and following the Sunnah of our beloved Prophet, peace and blessings be upon him. A hearty series indeed.
12. Sera4Kids
https://www.youtube.com/results?search_query=sera4kids+ep+1
Developed by Dr. Rasha Rashad, Sera4Kids is a series devoted to teaching children about the life of Prophet Muhammad, peace and blessings be upon him. Unlike other disjointed videos that we may happen to come across, this series offers a comprehensive biography of Allah's Messenger from the time he was born up until his last sermon and entails details of Islamic guidance. All in all, this is an excellent resource for visual and auditory learners that is oriented in a read-aloud book form.
The internet is overloaded with all sorts of information and, although we can access many other offerings with the click of a button, it is important to be mindful of the content, ensure that it is authentic, and fulfills the purpose of drawing our kid's attention towards our deen out of pure love for Allah and His Messenger, peace and blessings be upon him. Keep this resource handy!
Umm Ahmed is an early childhood educator and mother of three boys. Always on the quest to learn, she is passionate about seeking knowledge and passing it on to others. A writer in the making, she draws inspiration through deep conversations, laws of nature, and her own children. She and her family are currently living in Abu Dhabi, UAE.