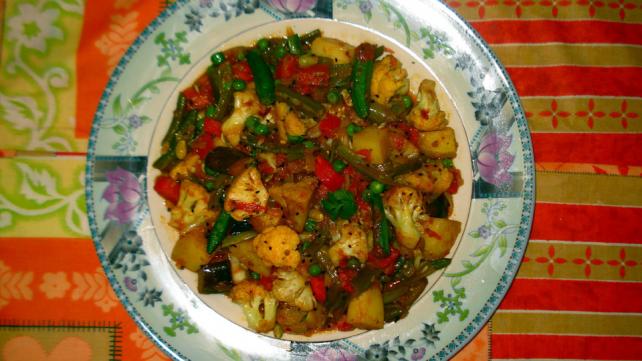 Ingredients:
1 LB frozen mixed vegetables
small pinches of the following whole seeds:
Fennel
Onion
Cumin
Fenugreek
Coriander
1 teaspoon salt and pepper (to taste)
1/4 teaspoon turmeric
2 Tablespoon oil
Method:
Heat the oil in pot on medium heat. Add all the seeds and fry for 30 seconds. Add the vegetables, salt and cup water, stir and cover. Let cook for 5 minutes. Dry up any remaining water. Serve warm.
Photo Attribution: http://commons.wikimedia.org/wiki/File:South_Indian_Mixed_Vegetable_Curry.JPG