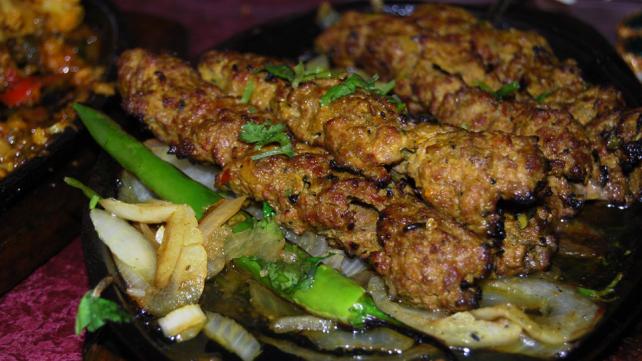 This dish is a favorite for everyone and the first thing to finish first on the table. It's easy to make and can either be fried, baked or barbecued
FROM THE KITCHEN OF SR. HUMA MURAD
Ingredients:
2 LB lean ground beef
1 cup low fat yogurt
1 medium onion, chopped
1/2 cup cilantro, chopped
2 teaspoon fresh ginger ground
3 Tablespoon cumin seeds roasted and ground
3 Tablespoon coriander seeds roasted and ground
1 teaspoon red chili powder (or to taste)
1 teaspoon salt
1/2 cup oil for frying
Method:
Mix all the ingredients except oil and marinate over-night. In a heavy fry pan heat 2 Tablespoon oil on medium heat. Make oval shaped patties from the ground beef and add to the pan when oil is hot. Repeat. Serve with raw onion rings, cilantro sprigs and lemon wedges. NOTE: If baking, spray baking rack or pan with non-stick cooking spray and bake in pre-heated oven (350 degrees) for 20 minutes or until meat is done.
Photo Attribution: http://commons.wikimedia.org/wiki/File:Pakistani_Food_Beef_Kabobs.jpg