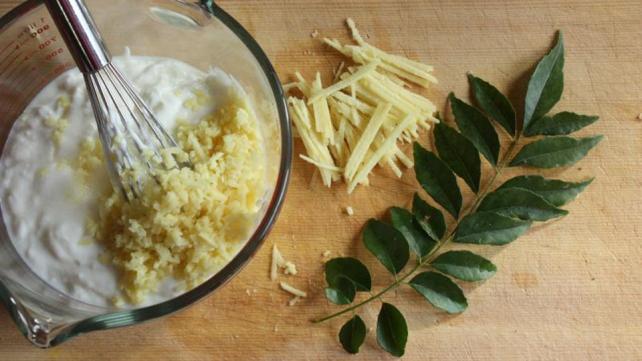 This yogurt salad goes well with byriani and any other rice or meat dish.
Ingredients:
2 cups low fat yogurt
1 cucumber, chopped small
1 large tomato, chopped small
2 green onion sprigs, chopped fine (or 1 small onion chopped fine)
1/2 bunch cilantro, chopped
salt and pepper to taste
Method:
Combine all ingredients in large bowl. Mix thoroughly. If too thick add a small amount at a time of milk or water until desired consistency is reached.
Photo Attribution: http://commons.wikimedia.org/wiki/File:Preparing_Raita.jpg