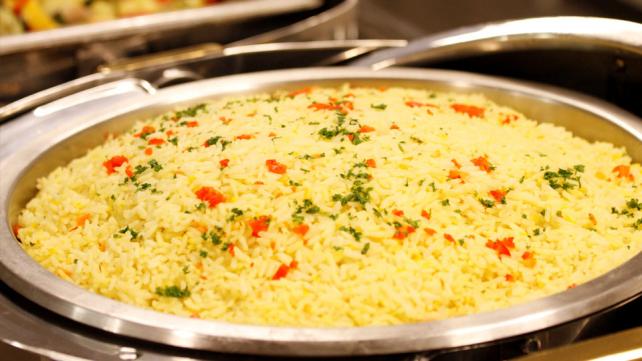 FROM THE KITCHEN OF SR. NARGIS GONZALEZ
This Lebanese rice dish is easy and light tasting. It is like rice a roni you see in the stores. Great with anything!
Ingredients:
1/2 cup uncooked vermicelli, broken in small pieces
1/4 cup butter
1 1/2 cups basmati rice(soaked in hot water for 1 hour)
1 teaspoon salt( to taste)
2 1/2 cups water
Method:
Melt butter in pot on medium heat. Brown vermicelli in butter. Add drained rice. Stir over medium heat for 1 minute. Add salt and turn heat to high. Bring to boil, cover and simmer on low heat for 20-25 minutes. Serve hot.
Photo Attribution: http://commons.wikimedia.org/wiki/File:Rice_pilaf.jpg