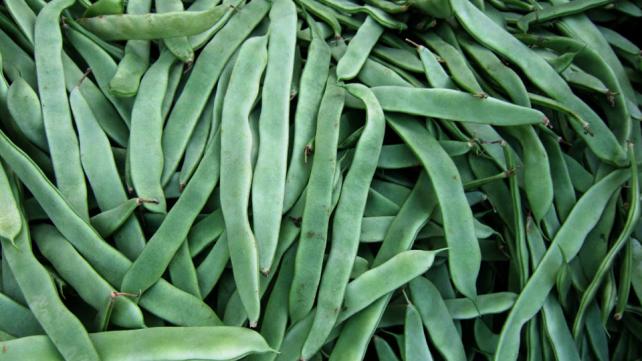 FROM THE KITCHEN OF SR. NARGIS GONZALEZ
Ingredients:
2 1/2 LBs green beans (fresh or frozen)
2 teaspoon salt or to taste
6 Tablespoon oil
2 teaspoon mustard seeds
8-9 garlic clove, crushed
1" piece ginger, crushed
3 Tablespoon tahini
4 Tablespoon cilantro, chopped
1/4 teaspoon black pepper
1/4 teaspoon cayenne pepper
1 Tablespoon lemon juice
Method:
Cut beans 1" long. Steam until crisp and tender. Heat oil on medium heat, add mustard seeds. When they pop turn heat low and add garlic and ginger. Add rest of ingredients. Mix well and heat through. Serve warm.

This dish is quick and easy and accompanies any food. It's light in taste, but at the same time full in flavor.
Photo Attribution: http://commons.wikimedia.org/wiki/File:Bohne_z01.JPG