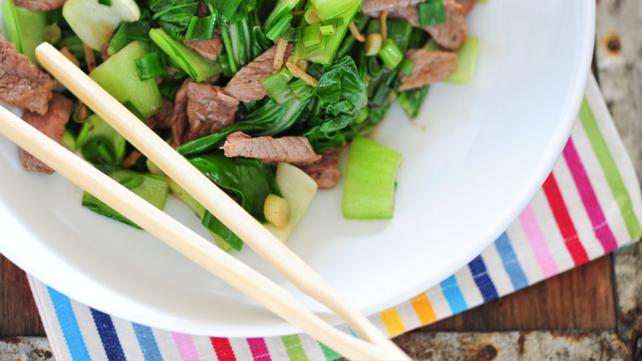 Here is a recipe for Chinese beef and vegetables. Great for a last minute menu item to serve for your lunch or dinner.
Ingredients:
1 lb lean beef cut into strips
1 small bunch broccoli, cut into bite size pieces
2 celery sticks, sliced
2 carrots, cut in 2" sticks
1 green and red pepper, cut into strips
1 teaspoon ground ginger, garlic
1/4 teaspoon garam masala
1 teaspoon cumin powder
1 teaspoon coriander powder
6 Tablespoon oil
2 Tablespoon corn starch
1/2 teaspoon salt
1/2 teaspoon pepper
1 cup soy sauce
2 Tablespoon hot sauce
1/3 cup vinegar
Method:
Heat half of the oil in a skillet on high heat and add beef strips, stirring until brown. Add garlic, ginger, garam masala, cumin, coriander, salt and pepper and 1/4 cup of water. Cover and turn down to medium, cook until tender. Add remaining oil to another pan and heat on high. Add the vegetables and stir fry until tender and crisp, approximately 4-5 minutes. Mix 1 cup water with vinegar, corn starch, soy sauce, and hot sauce in a small pot. Cook for 1 minute on medium heat, stirring constantly. Pour into pan with beef and vegetables and mix thoroughly on medium heat. Serve with rice.
Photo Attribution: http://commons.wikimedia.org/wiki/File:Ginger_beef_stir_fry.jpg