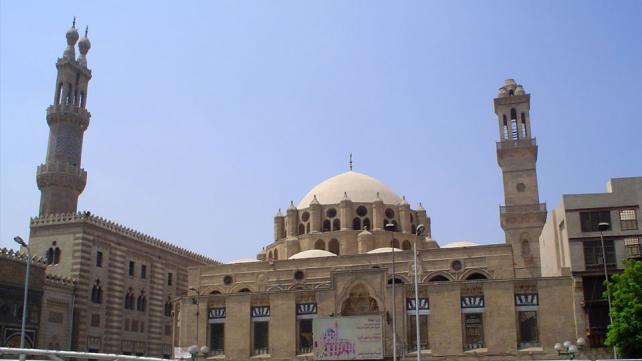 Abdul Wahid Hamid was born in San Juan, Trinidad where he had his early education and worked as an elementary school teacher before leaving on a scholarship to the Azhar in Cairo, Egypt. There he studied Arabic for one academic year and moved on to London. His first degree was obtained from the School of Oriental & African Studies, University of London, in History with special reference to the Near and Middle East with Arabic and French, and Islamic Law as an optional subject. He also has an M.A. degree in British Imperial and Commonwealth History. As a student, he was president of the London Islamic Circle and General Secretary of FOSIS - the Federation of the Students' Islamic Societies in the UK & Eire and editor of the magazine, The Muslim. He also taught at several weekend Muslim schools.

He was a founder and associate editor of Impact International. He returned to Trinidad in the mid-seventies and worked as a secondary school teacher of History and English Literature. He was the founder and director of the Islamic Trust of Trinidad & Tobago which concentrated on Islamic education and da'wah activities. He was also the founder and editor of the monthly The Muslim Standard.

He was attached for a time with The Muslim Institute for Research and Planning in London and helped organised its first intensive Arabic summer program at the City University.

He taught World History at King Abdul Aziz University in Jeddah to students of environmental design and later worked as a teacher and curriculum coordinator for Manarat International Schools.

AbdulWahid Hamid has alternated between teaching and writing. His published writing include: Towards Freedom and Dignity(1970), Companions of the Prophet - 2 vols. (1985), Easy Steps in Arabic - a course in the reading & writing of the Arabic script (1986), Islam the Natural Way (1989), Access to Qur'anic Arabic (1998). He is director of MELS - Muslim Education and Literary Services, a small publishing and educational consultancy firm.

In community work, he has been active in the formation and work of The Muslim Council of Britain, an umbrella body representing over 300 Muslim organizations. He is a member of its Central Working Committee.

He is at present engaged in teaching intensive courses on Qur'anic Arabic to non-Arabic speaking students.
Photo Attribution: http://upload.wikimedia.org/wikipedia/commons/0/03/Al-Azhar_2006.jpg