Tuesday | Rabiul Awal 25, 1437 AH | January 5, 2016
Assalamu Alaikum.

Be Afraid of Muslims, Latinos, and People of Color.

This is what the Trump advertisement essentially says.

Trump advertisement shrouded in blackness with shadowed faces of the first black president of our country, names Latinos and Muslims invading the USA, while showing Moroccans, the first country in the world to recognize the USA 200 years ago.

The only bright image in the advert is of a white man, Trump, emerging out of blackness, declaring that he will make America great again.

"Keep the darkies out" is his clear message. And this was the US immigration policy until the civil rights movement challenged it.

Trump plans to spend $2 million a week on this hate in Iowa and New Hampshire.
Talking Points
We better take Trump seriously. Trump has the same public opinion support as Hitler did. Not a majority but a frenzied large minority.

A majority of Germans didn't take Hitler seriously until it was too late. Hitler never had more than 37% of the popular vote. Today, Trump has 36% support of likely voters.

Fear, hate, and anger is rising in our country. More guns being purchased and more mass shootings essentially by white extremists.

Media has moral responsibility not to air the hate advertisement. And definitely not provide the free air time reporting his hateful adverts.
Take 10 Minutes a Day to Call Media to Stop Airing Hate
Call every day. Media is a machine, but it is run by human beings. Relate with them. Be polite, but firm. This is for the future of our children and the future of our country.

If you dread seeing a year full of these hateful adverts, please call now!

Trump is making bigotry and racism an acceptable norm of the society. Media has a moral responsibility to stop it.
Major United States Cable TV Networks

In addition to contacting these major media networks, please contact cable networks in Iowa and New Hampshire states to ensure they don't play these hateful ads.
Thinking Points
For Masjids
Can you pass a resolution in your board to request media not to air hateful adverts?
What are your plans to develop coalitions with Latinos, Blacks, and others fighting hate?
Can you invite leaders of NAACP, ACLU, La Raza, and others to address your community and have a dialogue?
Can your masjid website have a menu item called Islamophobia messages?
Do you know that the civil rights movement was actually based in black churches?
Do you know that almost 90% of all electoral activities are legal for masjids, churches, and temples to do?
Can you ask your interfaith partners what they plan to do about the rising hate?
Can your coalition members take a delegation to meet the media owners and editors in your city?
For Us All
Have you developed a personal plan for 2016?
How can you, in personal capacity, plan to debunk ISIS & Islamophobes?
How are you be more connected to your neighbors?
Can you invite one neighbor a month to your home?
Is your faith connecting you to the causes of the poor and the oppressed?
Are you connected to the Creator in worship?
What communication skills can you learn or improve in 2016?
Are you a better citizen today than last year?
Stand with Those Who Stand with You!
Muslims are not alone
Latinos, Blacks, and Whites of the peace, justice and interfaith movement are planning campaigns and rallies across America against this hate. If you like to be a part of it send your name, email, and mobile numbers to peace@SoundVision.com and we will connect you with them.



Please Act Today
Here is what we request you to do today to join our "Debuk ISIS & Islamophobes" movement:
Donate today to help Muslims campaign to "Dubunk ISIS & Islamophobes"
Be a Debunk Volunteer by signing up here
Forward this email to your other friends
Share it on social media.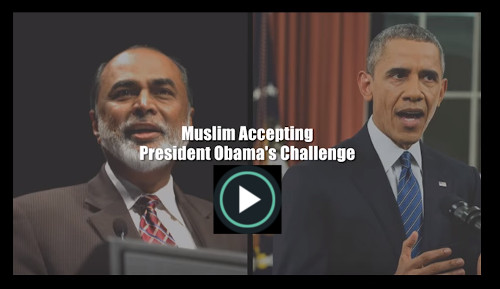 ---

© 2016 Sound Vision Foundation. All rights reserved.
Sound Vision Management
Abdul Malik Mujahid, President, Dr. Ahmed Murad, Vice President; Taha Ghayyur, Manager Development; Khaled Al-Sadi, Manger Finance; Tahera Rahman, Producer Radio Islam; Samana Siddiqui, Content Manager
Sound Vision Board
Dr. Khalid Riaz, Secretary; Taufiq Ahmed, treasurer; Janaan Hashim; Hannah ElAmeen; Dr. Khursheed Mallick; Fuad Lashkarwala.
Sound Vision
2701 W. Devon Ave., Chicago, IL. 60659, USA
Sound Vision is a not for profit tax exempt 501 (C) 3 organization
To unsubscribe from Sound Vision mailing list, please click here.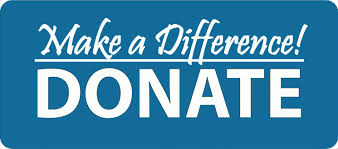 ---