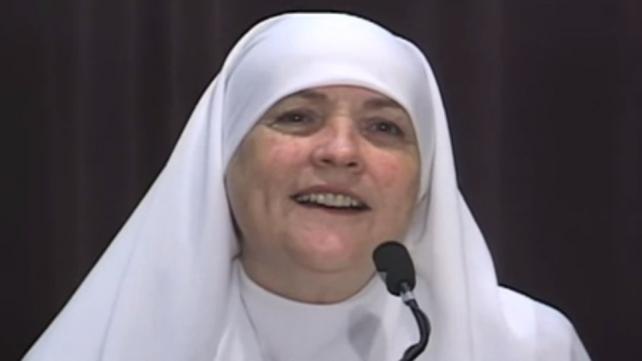 Aminah Assilmi (nee Janice Huff, 1945-March 5, 2010) was an American Muslim activist, Emmy-award winning broadcaster, speaker and director of the International Union of Muslim Women. She was named one of the 500 most influential Muslims in the world in 2009 by the Royal Islamic Strategic Studies Centre based in Amman, Jordan.
Apart from her international speaking engagements, where she would usually discuss the status of women in Islam, she played a major role in the United States Postal Service issuing an Eid stamp in September 2001. This is the first stamp commemorating an Islamic holiday in American history.
Assilmi was an advocate for women's rights based on the primary sources of Islamic law. In a conversation with Nadiah Beekun, secretary treasurer of the International Union of Muslim women, a week before she died, Assilmi said, "I'm not a feminist. I know my Islam."
Early life and conversion
Little is known about Assilmi's life before her acceptance of Islam on May 21, 1977 in Colorado except that she was born in Oklahoma, raised a Southern Baptist and was also part of the American feminist movement. She also held degrees in education, broadcasting and communications and did a brief stint as a model in advertisements for some family cars in the late 1960s or early 70s.
Assilmi first encountered Muslims in 1975 while attending a theater class in college, where a number of Muslim students were enrolled as well. She initially did not want to continue attending the course with what she called ?heathens?, but upon her husband?s encouragement, decided to return. Her aim was to convert the Muslim students to Christianity.
Despite numerous attempts, including one in which she approached the students wearing 'hot pants and holding a glass of wine', according to one of her lectures, she was politely rebuffed. In frustration, she asked the students for a copy of their holy book, which they provided. After reading the Quran as well as other books about Islam, she decided to accept the faith.
Hijab
Assilmi adopted the Hijab quickly after converting. This was despite the fact that when she accepted Islam, she said "I bear witness that there is no god but God and Mohammed is His Messenger but, I will never cover my hair and if my husband takes another wife, I will castrate him."
As a result of donning the headscarf, she immediately lost her job as a radio broadcaster. She attempted to wear the Niqab (face-covering) as well but stopped after she found the experience too difficult. At one point, a guard at a bank pointed a gun at her when she tried to cash a check with her face covered.
In her lectures, she often talked of this harassment and misunderstanding about women's Islamic dress.
Activism in Muslim community
Assilmi is best known as a passionate speaker and advocate for Muslim women's rights. She has given lectures on college campuses, at Muslim youth events in the United States and around the world. She spoke at the 2004 conference of the Council for a Parliament of the World's Religions in Barcelona, Spain.
She helped establish the American branch of the International Union of Muslim Women in 1980. Other branches, one of which was in Pakistan, and a few other Muslim countries, closed down either due to government bans or pressure. At the time of her death, the American chapter was the only remaining representative body of the IUMW.
In 1993, she was instrumental in involving the National Organization of Women (NOW) in a successful effort initiated by Bosnia Task Force USA to designate rape a war crime. The UN Commission on Human Rights passed a resolution on December 20, 1993 affirming this. It also called for an international tribunal to prosecute these crimes.
As a broadcaster, media activism was something she remained interested in even after becoming Muslim. She was involved with various Muslim media endeavors including Sound Vision, Radio Islam and ISNAVision in the early 1990s.
Eid postage stamp
Assilmi played a major role in the United States Postal Service issuing a stamp commemorating the Eid holiday in September 2001. She helped Muhib Beekun, the elementary school student from Nevada who came up with the idea, launch a nationwide campaign through letters, emails, phone calls, a petition and postcards addressed to the Post Master General .
The Eid stamp is the first in American history to recognize an Islamic holiday. Designed by American Muslim calligrapher Muhammad Zakariya, it features a Turkish style of calligraphy in gold letters on a royal-blue background. On top Eid Mubarak in Arabic is written in gold. The words "EID GREETINGS" run above and below the calligraphy.
Marriage and children
Assilmi was married four times, twice before accepting Islam and twice after. Her daughter Amber was born from her first marriage, her son Whittney from her second and her son Mohammed from her third.
Illness and death
Assilmi survived a terminal diagnosis of bone cancer as well as advanced stage melanoma. At one point she became wheelchair-bound. However, she later recovered and was able to walk again. Assilmi performed Hajj twice, once on a wheelchair. On one of the pilgrimages, she was the special guest of the King of Saudi Arabia and stayed at his palace near the Kaba.
Aminah Assilmi was killed in a car accident at about 3:30 a.m. on Friday March 5, 2010 outside Newport, Tennessee, where she had been living for about a year. Assilmi was returning from a speaking engagement in New York when she died. Her son, Mohammed, was also in the car with her. He was injured but survived.
Her funeral was held the following day at the Islamic Center of Knoxville, Tennessee and attended by about 100 Muslims. All of her children and one of her grandchildren were present as well.
At the time of her death, she was working on a project to establish a Muslim women?s center that would focus on educating Muslim women of their Islamic rights, as well as host retreats and camps for youth.
Assilmi is survived by her daughter Amber and her sons Whittney and Mohammed, as well as a number of grandchildren.
Photo Attribution: http://muerevumno.wordpress.com/2012/11/16/aminah-assilmi/