Thursday | Safar 28, 1437 AH | December 10, 2015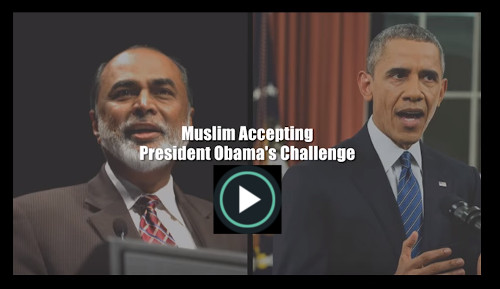 ---
Assalamu Alaikum

Here is what President Obama said in his address to the nation on Dec 6th :


"If we're to succeed in defeating terrorism, we must enlist Muslim communities as some of our strongest allies, rather than push them away through suspicion and hate.

"That does not mean denying the fact that an extremist ideology has spread within some Muslim communities. It's a real problem that Muslims must confront without excuse."


Mr. President, Muslims are ready. No Excuses.

Sound Vision has a plan and we need our community's support to make it happen.

American Muslims have given more than a billion dollars to Syrian refugees in the last 3 years. Pakistani Americans sent a couple of billion dollars to Pakistan last year.

It's time that we thought of what we can do for our country.

Please join Sound Vision's campaign against ISIS.
Debunking ISIS & Islamophobes
Here is what we intend to do:
We will debunk ISIS ideology as utterly un-Islamic by making our voices heard louder than ISIS's.
We will develop step-by-step guides for mosques, MSA's, and youth groups to engage youth to do better PR and enhanced civic engagement.
We will reframe perceptions of American Muslims by retaining PR professionals to counter the $160 Million strong Islamophobia network.
We will invest in coalitions to liberate our country from fear, hate, and anger to counter the war-terror-Islamophobia cycle.
It will not happen overnight, but we must take small steps in the right direction now.

No one organization can handle this challenge. Coordination with Muslim organizations and our allies in the society is going to be the key.

We are moving forward with our campaign.
We have already hired a public relations expert.
We have developed a one-million strong social media network.
Our writers and producers are busy developing powerful messages against ISIS.
Our calls-to-action and talking points have been used by hundreds of Imams and mosques after the Dallas cartoon attack, after the Paris attacks, and recently after the San Bernardino killings.
Please Act Today
Here is what we request you to do today:
Donate today to help Muslims campaign to "Dubunk ISIS & Islamophobes"
Be a Debunk Volunteer by signing up here
Forward this email to your other friends
Share it on social media.
Sign up for a webinar date here to understand the whole plan
As CAIR represents Muslims in the media, ISNA brings Muslims together, and Masjids take care of salat and zakat, Sound Vision develops resources for Muslim and non-Muslim organizations, interfaith groups, as well as the US government.

Sound Vision has always done public relations for the Muslim community along with its programs, for which it is known.

Whether it was the Bosnia tragedy or Burma Task Force today, it's the Sound Vision team and its resources that are used to stop genocide. We got the US Congress to pass resolution 418; convinced 7 Nobel Laureates to state that Burma is a "text book case of genocide;" convinced media not to call this genocide "communal conflict;" and at least 6 times successfully used our networks to stop genocidal attacks from escalating through our "10 Minutes a day" phone campaigns.

If we can do it for Burma & Syria, we can do it for ourselves and for our neighbors.

Fighting ISIS and Islamophobes is critical and time sensitive for our future. So is your support. It is tax deductible and Zakat eligible.
Please keep listening to your children. It's not easy to be young Muslims today.
May God keep us and our neighbors safe.

May the ummah struggle for freedom and justice in a peaceful ways.

Salam
Abdul Malik Mujahid
President, Sound Vision

p.s. If you and your community need some brochures to share with your neighbors about how Muslims feel about ISIS, please let us know by calling 1-800-432-4262.
---

---
By Abdul Malik Mujahid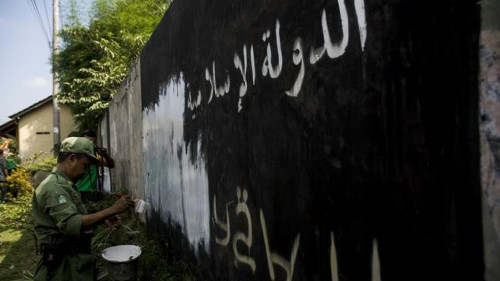 It is only until people of conscience begin working together at a grassroots level that we can end this cycle of death, destruction, and dysfunction. It is not impossible. But it requires commitment and patience, as well as goodwill that transcends the hate extremists of any stripe feed off of to stay in power to the detriment of others.
---
By Abdul Malik Mujahid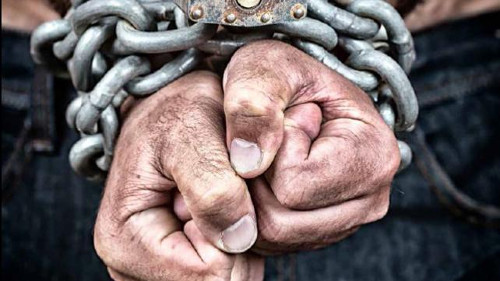 While we fight against different forms of slavery that persist today there is a need for even louder faith-based voices against ISIS, which abuses the Quran to justify their crimes of enslaving prisoners and taking female prisoners as concubines.
---
By Samana Siddiqui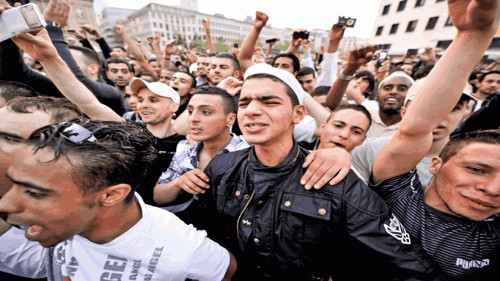 Muslim families, not just parents, but grandparents, aunts, and uncles, as well, are the first line of defense against extremism. Here are nine ways to start the process insha Allah.
---
By Samana Siddiqui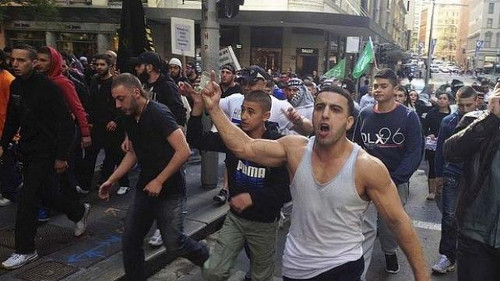 A recent PEW survey found that 19 percent of American Muslims justify violence against civilians, which translates into 55,000 to 130,000 American Muslims. Scary, isn't it?
---
By Anisa Khalifa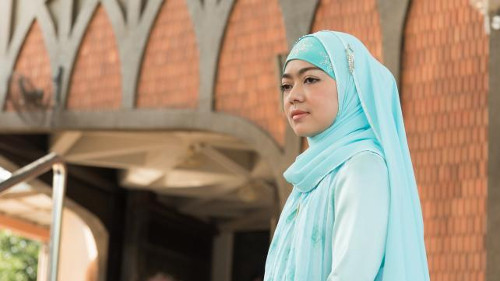 Lift your head, my sister, my brother. Let your shoulders shed their undeserved burden. Smile at your neighbors. Walk carefully but without fear, and do not despair. For surely, disaster has struck us. But Allah has told us that if we are patient and return to Him, good tidings are in store. And He always, always keeps His word.
---

© 2015 Sound Vision Foundation. All rights reserved.
Sound Vision Management
Abdul Malik Mujahid, President, Dr. Ahmed Murad, Vice President; Taha Ghayyur, Manager Development; Khaled Al-Sadi, Manger Finance; Tahera Rahman, Producer Radio Islam; Samana Siddiqui, Content Manager
Sound Vision Board
Dr. Khalid Riaz, Secretary; Taufiq Ahmed, treasurer; Janaan Hashim; Hannah ElAmeen; Dr. Khursheed Mallick; Fuad Lashkarwala.
Sound Vision
2701 W. Devon Ave., Chicago, IL. 60659, USA
Sound Vision is a not for profit tax exempt 501 (C) 3 organization
To unsubscribe from Sound Vision mailing list, please click here.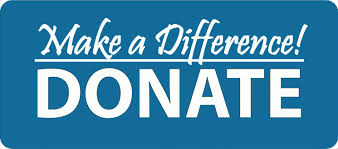 ---