Monday | Ramadan 12, 1436 AH | June 29, 2015
Assalamu Alaikum.

The main reason people do not contribute to a great cause, experts say, is because they were not asked to.

So here I am, asking you to contribute to an extremely critical project.

It was the unique contribution of Sound Vision to Islam in America that led Islamophobes like Pamela Geller and Robert Spencer to bring hatemongers across the U.S. to demonstrate against our event last January in Dallas.

Since then, we have redoubled our efforts for the community. We now offer tips for the interfaith community, Masjids, MSAs, & individuals on how to defeat Islamophobia. We have a strategic plan in place to fight back, and it is frustrating hatemongers like Pamela Geller, Robert Spencer, and Bill O'Reilly. Alhamdu lillah, it's wonderful seeing what the power of faith, sincerity, and a planned strategy can bring about.


(Now that I have asked you, could you please ask five other friends to contribute their Zakat to Sound Vision this year? Our work is critical, Zakat-eligible and tax-deductible. There will be more Barakah if you donate before you call your friends to contribute).

Sound Vision's leadership convened a summit of regional and national Muslim leaders from across the U.S. in March this year, in addition to about 46 leadership meetings and thinking retreats that we have conducted in different cities across the country.

We concluded that there are three critical issues the Ummah is facing.
Islamophobia
Radicalization
Youth disengagement
We must make the voices of Islam louder than those of ISIS & Boko Haram. And it can be done. We must persuade our youth away from violent extremism, close to 2,000-plus of whom have joined ISIS from the West. We must reach out to them.

Sound Vision has developed its plans. We are now enhancing our team of experts by hiring a PR firm to assist our Strategic Communication team in implementing them.


On the Islamophobia front, apart from our articles, we have defended Muslim leaders under attack, as we did with Imam Siraj Wahhaj. You must have seen me talking to Bill O'Reilly about him in January.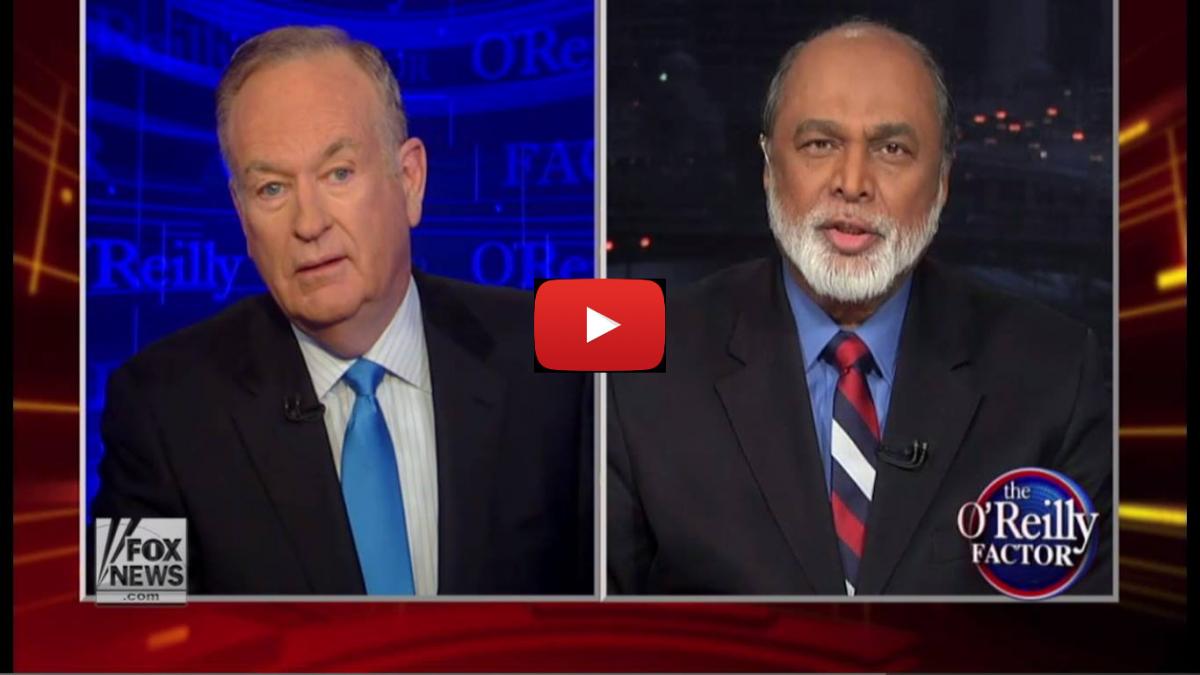 Sound Vision also does not shy away from speaking the truth about wars, a leading cause of anger among young Muslims who fall to extremism. By speaking up about this properly, not only are we voicing our community's frustration. We are also setting an example for our youth that the solution is not joining Al-Qaeda, ISIS, or other fanatics. Rather, reasoned debate and proper understanding are the key to ending oppression and finding solutions.

We have long argued that war-terrorism-hate are a connected phenomenon. Now, the Parliament of the World's Religions, the largest interfaith organization across the globe, agrees. I am honored to chair this organization, as it brings together 10,000 highly networked faith leaders and activists from 80 countries with Nobel laureates and experts to speak up against war, terrorism, and hate this year.

Please support Sound Vision's unique contribution in these three major areas of concern for the Ummah by either sparing your time to get involved, or contributing to Sound Vision financially so that others can work on it.


One day when the history of Islam in America will be written, you will learn about the amazing things Sound Vision team has done Alhamdu lillah. "You are too humble" we are told. I believe they are right.

But people like you continue to support us, and our team continues to do an amazing job for the Ummah.

Sound Vision does three major things:
develops products to convey Islam
helps keep young Muslims, Muslim
develop strategic public relations for issues of Muslim concern
Most people remember our products, since there is now an entire generation of young Muslims in America and around the world who were raised on Adam's World, Al-Qari, etc. However, not many know about our strategic contribution to the Muslim community through public relations.

Here are some highlights:


Nobel Laureates declaring treatment of Rohingya Muslims a genocide: Last month Sound Vision's leadership was critical in getting seven Nobel peace Laureates to declare the persecution of Rohingyas a "textbook case of genocide." Some of these Nobel laureates have been guests of Radio Islam, which is run by Sound Vision.

Getting rape declared a war crime: Sound Vision's team conceived and

developed a coalition with the National Organization of Women (NOW) under the banner of Bosnia Task Force. This led the campaign to get rape declared a war crime through U.S. Congress in the early 1990s.

Assisting the Ummah: Sound Vision hosted Bosnia Task Force, Kosova Task force, and now Burma Task Force. Our team developed its strategy and led its campaigns supported by all major national and regional organizations of Muslims.

Explaining how Muslims, Jews & Christians live their Sharia: When Pamela Geller and Robert Spencer promoted their campaign of lies about the "Ground Zero mosque" and Islam in America, Sound Vision's brochures were the only ones available for Muslims in U.S. to explain their perspective. These helped challenge almost 100 bills presented in 32 states against Islam. See

here

,

here

, as well as

this piece about the Supreme Court

honoring the Prophet in 1935 as one of the greatest lawgivers of the world.


There are just a few of our successful campaigns. But they were all developed and nurtured with grassroots support from the Muslim community.

And we will continue to do more for a stronger future for ourselves, our faith, and our nation insha Allah.

This is why I am asking you to come forward to support this major institution of the Muslim Ummah, which has been serving the community for the last 26 years.


Salam
Abdul Malik Mujahid
President

P.S. We can't do it alone. I'm counting on you for your support.
---

© 2015 Sound Vision Foundation. All rights reserved.
Sound Vision Management
Abdul Malik Mujahid, President, Dr. Ahmed Murad, Vice President; Taha Ghayyur, Manager Development; Khaled Al-Sadi, Manger Finance; Tahera Rahman, Producer Radio Islam; Samana Siddiqui, Content Manager
Sound Vision Board
Dr. Khalid Riaz, Secretary; Taufiq Ahmed, treasurer; Janaan Hashim; Hannah ElAmeen; Dr. Khursheed Mallick; Fuad Lashkarwala.
Sound Vision
2701 W. Devon Ave., Chicago, IL. 60659, USA
Sound Vision is a not for profit tax exempt 501 (C) 3 organization
To unsubscribe from Sound Vision mailing list, please click here.
---