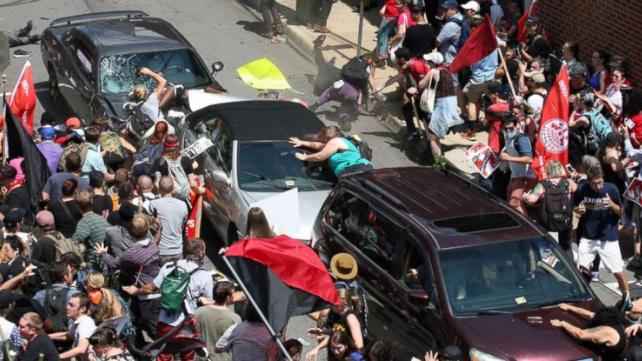 Wednesday | Zul Qadah 24, 1438 AH | August 16, 2017
Assalamu Alaikum

In the past they used to wear hoods. Today, white supremacists wear no hoods. They seem to be encouraged by our President, who has difficulty condemning them.

But they gave America a gift of love: Heather Heyer. She is our hero. She is our martyr.

She always stood up for diversity. At times, co-workers found her at the office crying because of injustices she had heard or read about. She was a passionate advocate for the disenfranchised. She would even let desperate people stay at her home.

She was like the two heroes of Portland, Oregon, who sacrificed their lives as they stood up to save two teenagers, both black and one a Hijab-wearing Muslim, from another white racist.

But where are the Muslims in this struggle for justice?

God says that He sent all of the Prophets to help people establish Qist, which means peace, justice, equity and fairness in Arabic (Quran 57:25).

I could not locate a single national Muslim leader in Charlottesville standing for justice.

If Br. Malik Shabazz, Malcolm X, was alive, he would have been there.

Prophet Muhammad, God's peace and blessings be upon him, always stood up against injustices no matter who the victim was, friend or stranger, Muslim or not.
Action Items
Next Khutba
Dedicate this Friday's Khutba to talking about the primacy of justice in Islam. Educate people about racism in America. Invite people to dwell on racism among ourselves as well. Invite Muslims to follow the Prophetic path of standing up for justice. Since it is Hajj season, Khutbas may be focused on that. In that case, take the first Khutba about the universal values of Islamic egalitarianism. And then transition to talking about Malcolm X's Hajj experience and dedicate the second part of the Khutba to focusing on the current struggle against racism in America today and how Muslims can be a part of it.
Speak up
Find every opportunity to talk:
Radio talk shows
Letter to the editor
Family Shura
Colleagues at work
Interfaith event
Weekend Islamic center program
Your representatives, whether Republicans or Democrats
Stand up
There are rallies and protests being held across the country. Click here to find a program near you. Or enter your event here if you are organizing one.

War-terror-Islamophobia is a cycle. Become a part of the anti-war movement. A major anti-war conference is taking place in Washington, DC in September. Four million Muslims have been killed in this cycle.

Learn about civic engagement. A training is taking place August 20 in Chicago and on Sept 8-10 in Kansas City, MO. (I have taken this last training by Wellstone).
Ask Hajjis to make Dua
Muslims are leaving for Hajj. Give them a written sheet to make Duas for our country, for justice, for fairness, and for the Ummah.
Talking Points
Sound Vision's website has about a dozen articles to help you with talking points on the topic of racism.

Here are some fresh talking points for you to choose from:
Applaud Republicans who were the first to condemn what happened
Charlottesville's racist march is neither isolated, nor did it suddenly just happen. There is a long history of deadly racism and hate behind it
Racists were marching toward a black neighborhood with arms when anti-fascist counter protestors tried to block their way
Racism is being advanced through three means:

Drumming up racism on the street
Executive orders and legislative actions like the Muslim Ban and other anti-minority and anti-science agendas
Stealth memos by the White House to different government departments, which are creating problems

Top White House staff includes three prominent Islamophobes: Stephen Bannon, Stephen Miller, and Sebastian Gorka. They are on record for demonizing not just Muslims, but African-Americans, Latinos, and other non-white groups.
The US needs to create a judicial process to ensure electoral confidence an inclusion of all by disbanding the "voter fraud" commission, which only exists to curtail our right to vote
The Department of Justice must reverse its decision to stop investigating police misconduct and expand private prisons.
Thinking Points
This struggle is going to be a long one. So whatever you do, take young people with you.
Building alliance and coalitions with other communities was one of the main empowerment strategies of the Prophet. How much of your personal time and money, and how much of your community resources are going in this direction?
Justice, the right of neighbors, and the duty toward the poor are three major categories in which Islam does not differentiate between a believer in God or a non-believer. How do your personal and community resources take this in consideration in their plans?
Relations with Jewish Americans: One of the racist slogans raised in this rally was specific to Jews. It said "Jews will not replace us!" We know that most militia are anti-Muslim, and anti-black, but their anti-Semitism has not been this loud before. The Jewish community knows racism and has fought successfully against it. Muslim communities must request their Jewish leadership to become stronger allies against Islamophobia to prevent the hatred of anti-Semitism becoming stronger. Jewish communities need to condemn Islamophobia by name as Muslim community condemns anti-Semitism by its name. We must stand together against hate. Jewish communities also need to confront Jews who are leading Islamophobes. The Muslim community also must watch those who preach anti-Semitism

Salam
Abdul Malik Mujahid
---
Calling American Muslim Volunteers!
Sound Vision is planning to launch a 24/7 Crisis Line, Insha Allah.

Several trained volunteers are already in place. However, to operate a 24/7 crisis line we need more volunteers. We need to build a pool of trained volunteers in the US.

This Crisis Line can save lives in times of stress, anxiety, or depression.

Volunteers must be at least 18 years old. Qualified professionals will be training the volunteers in methods of saving lives.

40% of American Muslim families say their children were bullied.
25% of all bullying was done by a teacher/admin.


It's not easy being a young Muslim today. Today's Muslim youth are facing pressures from many different directions: Issues of family conflict; confusion over faith, identity, or sexuality; and discrimination and bullying.

The impact is extraordinary.


30% of Muslim youth hide their identity.
95% young American Muslims have no connection to any Masjid.
660% rise in bullying, suicidal thoughts, and anxiety.
50% American Muslims display signs of clinical depression.



Forward this to Others

© 2017 Sound Vision Foundation. All rights reserved.
Sound Vision Management
Abdul Malik Mujahid, President; Dr. Muhammad Siddiqi, Executive Director; Taha Ghayyur, Director Communications; Imam Musa Azam, Director Development; Khaled Al-Sadi, Director Finance; Olivia Richardson, Producer Radio Islam; Samana Siddiqui, Content Manager; Dr. Ahmed Murad, Web & IT

Sound Vision Board
Dr. Khalid Riaz, Secretary; Taufiq Ahmed, Treasurer; Janaan Hashim; Hannah ElAmeen; Dr. Khursheed Mallick; Fuad Lashkarwala., Dr. Amin Nadeem
Sound Vision
2701 W. Devon Ave., Chicago, IL. 60659, USA
Sound Vision is a not for profit tax exempt 501 (C) 3 organization
To unsubscribe from Sound Vision mailing list, please click here.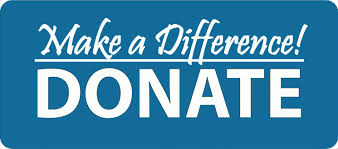 ---