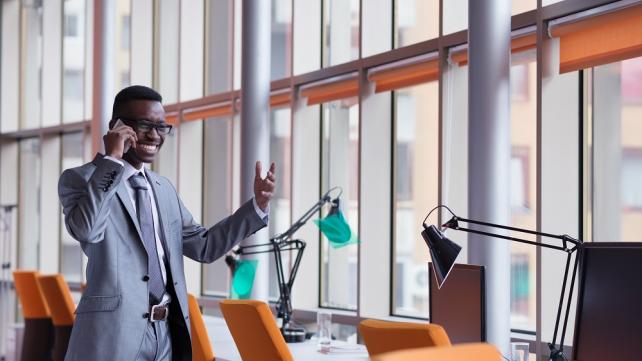 With the arrival of Ramadan, the first week of the blessed month can be difficult in terms of adjusting to a different eating and sleeping schedule. Most Muslims manage to be back on track by the second week. For others, it may take longer or it may be more difficult.
At work, this can raise questions about productivity and concentration. If you feel it is helpful, inform your boss before Ramadan begins about the coming changes. Every employer is different, and while many, if not most, are very understanding and make allowances for Muslim employees, others may use it as an excuse for discrimination.
If you feel your boss or supervisor is someone who will understand your situation, consider sending this sample letter to them before Ramadan begins. You can adjust the letter according to your needs.
---
Monday May 1, 2017
Your Name and Department
Re: Month of fasting, Ramadan, which begins May 27
Dear Mr. Staten:
You have always been a supportive boss, and I very much appreciate all you have done for me. I also appreciate the culture of diversity and respect for all cultures and religions here at (NAME OF YOUR COMPANY).
I have prepared this letter to inform you about the upcoming month of Ramadan, a month of fasting for Muslims all around the world.
Ramadan is the ninth month of the lunar Islamic calendar. This year, it is expected to begin on May 27. Muslims are required to fast during this month. The fasting entails avoiding all food and drink between dawn and sunset each day during the month, which lasts 29 or 30 days.
Despite the physical challenges, Ramadan is a time of joy, spiritual fulfillment, and greater God-consciousness for Muslims. It also makes us more sensitive of our duty to share our blessings with those in need.
I have fasted for over a decade, even during work hours here at (PUT IN NAME OF YOUR COMPANY). Although this has not affected my productivity on the job, it has not been easy. Avoiding food and drink during the day, while staying awake later at night to engage in extra prayers and acts of worship during Ramadan, can make one sluggish during some parts of the day.
With this in mind, I would like to request these three accommodations during Ramadan that can make the work hours easier for me, as well as other Muslim employees at (NAME OF YOUR COMPANY):
Allowing a work schedule change just for this month jso that an employee can come in later and leave later. Or if they prefer, arrive very early and leave early
Set aside an empty room where employees can pray and/or take a short nap during lunch break
Schedule work meetings in the late morning or later in the afternoon (e.g. 3 pm or afterward), when employees tend to be more tired
Thank you for your time and attention. If you would like to discuss this further, please feel free to email or call me at (YOUR NUMBER).
Sincerely,
YOUR NAME