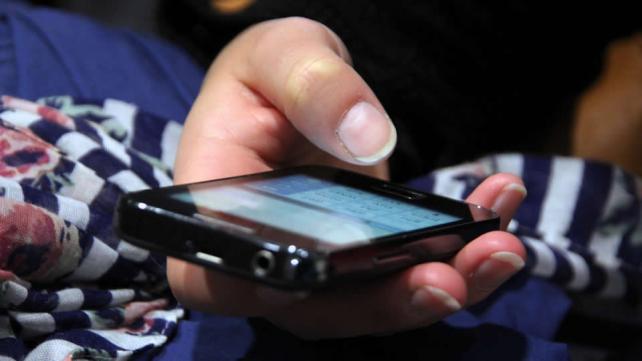 It tends to be a hush-hush topic, but let's face it: the Muslim community is not immune to domestic violence. In fact, domestic violence transcends all demographics and can be found even in your own backyard.
However, because of the community's reluctance to openly talk about abuse, many victims don't seek help, or even know where to look.
"I think the issue with the community is they don't know what resources are available to them," said Aysha Shalabey, advocate and coordinator for Arab American Family Services' domestic violence program. "It's a problem that everybody needs to deal with. If we don't deal with it as a community as a whole, then it's never going to be solved."
October is Domestic Violence Awareness Month. And there's no time like the present to learn about how to counter domestic violence in your community.
The Family Violence Prevention Fund defines abuse as "a pattern of purposeful behaviors, directed at achieving compliance from or control over the victim." This encompasses physical, emotional, psychological, verbal, sexual or financial abuse.
A high volume of women are being abused at home—one every 15 seconds, according to recent reports. The leading cause of injury, it is also the No. 1 cause of death among women. Furthermore, though abuse happens to both men and women, of the nearly 4 million victims of domestic violence each year, nearly 97 percent of victims are female.
"On both a national and international scale, 1 in 3 women have experienced domestic violence during their lifetime," according to a recent report from Peaceful Families Project (PFP), an American Muslim organization that works towards ending all types of abuse in Muslim families.
Islamic teachings, taken by Quranic and Sunnah examples, promote a harmonious relationship amongst family members, and "violations are considered a serious breech of morality. People who commit such violations of teachings are viewed as lacking a proper understanding of Islam, and lacking in their faith," according to the PFP report.
So if Islam forbids domestic violence, why is it festering in the community?
"Domestic violence doesn't discriminate," Shalabey said. "It doesn't matter if you're Arab, Irish, Italian, Muslim, rich, poor, born in this country or not. It's a learned behavior, and it can happen to anyone."
In general, victims of abuse have a long history of staying silent, which is why some community members may not see domestic violence as a prevalent problem. But domestic violence is far, far from being isolated incidents or a rare problem. It is just one many people rarely want to admit or talk about. And because of that, those who do want help may not know where to look.
"If you are a woman who is in a home where there is domestic violence, you do have a place to go if you want to," said Lena Touleimat, a coordinator for AAFS.
For victims of domestic violence (or if you know someone who may need help) contact your local mosque, the police, or the Domestic Violence National Hotline at 1-800-799-SAFE.
Those in an emergency situation and in immediate danger are encouraged to call 911 as soon as possible.