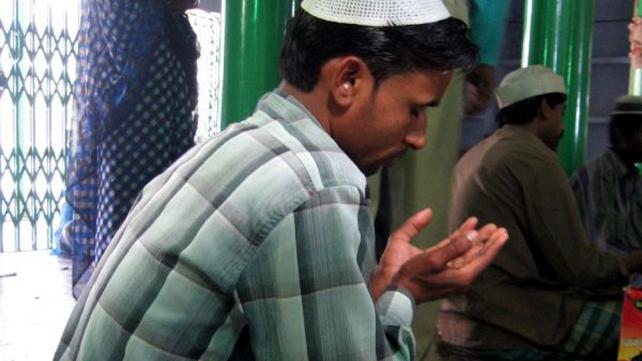 In the Name of God the Compassionate, the Merciful
These words are what Muslims are encouraged to begin all good acts with, from eating to ribbon cutting ceremonies for projects. How many times have you said "Bismillah" without fully realizing the beauty of God's Mercy?
Allah, the most Merciful of all who have Mercy, understands and knows what is in our hearts even before we feel. But He has still encouraged us to ask Him for anything and everything through Dua or supplication.
The Prophet Muhammad said that Dua is the essence of worship (Tirmidhi). In the same collection of Hadith, he also said that Allah is angry with those who do not ask Him for anything. Peace and blessings be upon the Prophet.
At this writing, we are in Ramadan's days of mercy. The Prophet explained in one Hadith that Ramadan is a month whose beginning is Mercy, whose middle is Forgiveness and whose end is freedom from the fire. This makes it a great time to ask God for His Mercy.
Below are some sample Duas you can make in this regard:
For hate and violence in the world:
Oh God! Have mercy on humanity and cure us of the hate and evil that are destroying us and dividing us through wars, terrorism, and other acts of violence and intolerance.
Ya Allah! Have mercy on all of those who are suffering from starvation this Ramadan, particularly in the Horn of Africa. Relieve their difficulties and provide them with what they need, as You are the best of Providers.
Oh my Lord, You are the most Merciful of all Who have mercy. Please have mercy on me in all of my affairs in this life and the Next.
My Creator, please have mercy on me and my family on the Day of Judgment, when Your Mercy will be most important.
Ya Allah, have mercy on my brothers and sisters in faith and my brothers and sisters in humanity.
My Merciful Creator, please strengthen the hearts of those who are innocent but serving time in prison wrongfully.
My God, have mercy on all who continue to suffer due to disasters of the past which others have forgotten. Have mercy on those who are in physical pain.
Oh Merciful One, please have mercy on those who are still struggling to rebuild their lives in the war zones of the world. Give them strength and resilience.
My Creator, increase us in love for and mercy toward the hungry, poverty-stricken, and oppressed wherever they are.
My Sustainer, please have mercy on me and my family as we struggle to deal with our family problems. Please strengthen us and put love and mercy in our hearts for each other.
Oh Merciful One! Please cure me of my sickness and grant me good health.
My Lord, You are the Provider, please have mercy on me and provide for me as I cope with the loss of my job.
Oh Allah, have mercy on everyone who is struggling financially. Relieve their suffering, help them pay off their debts, cover their expenses, and increase their Halal earning.
My Merciful Lord, relieve the suffering of the sick and grant us a cure for every disease.
"Muslim man at prayer" by Matteo - Flickr. Licensed under Creative Commons Attribution 2.0 via Wikimedia Commons - http://commons.wikimedia.org/wiki/File:Muslim_man_at_prayer.jpg#mediaviewer/File:Muslim_man_at_prayer.jpg