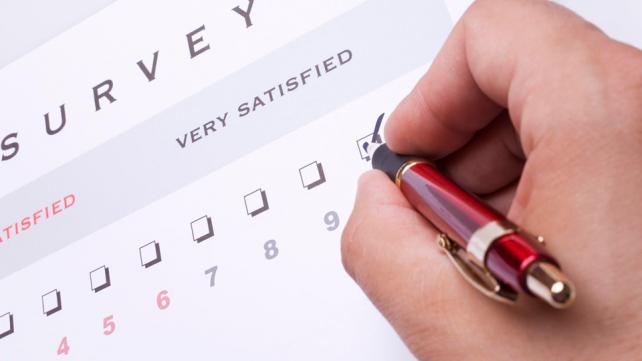 Sound Vision and Islamic Social Services Association (ISSA) USA conducted an online survey in February 2009 on domestic violence in the Muslim community following the horrific murder of Aasiya Zubair of Buffalo, New York. Zubair, 37, had been beheaded allegedly by her husband Muzammil Hassan, co-founder of the Muslim television network, Bridges TV. The incident resulted in an outpouring of shock, grief and self-introspection, prompting the question: has the Muslim community done enough to prevent violence in the family?
This survey aimed to find the answer to the question. Over 200 Muslims from across the continent responded. The findings indicated that 70 percent of respondents knew of a person who had experienced some kind of domestic abuse. In addition, a marked gender difference was evident in the way the problem is perceived, with a larger number of women respondents saying that domestic violence was increasing, while a higher percentage of men saying it is decreasing.
However, both genders agreed that the community's institutions, particularly mosques, are not doing enough to prevent domestic violence. Here are the detailed results of the survey.
This survey was completed by 241 individuals from across North America, of which:
77.14% were women
majority (43.67%) were of South Asian (Pakistani/Bangladeshi/Indian) background, followed by black, white, and Arab backgrounds
73.47% are married
72.54% have children
46.12% work full-time
Respondents feel that domestic violence on the rise
55.20% of respondents felt domestic violence in North America is increasing as compared to five years ago
7.20% felt it is decreasing
37.60% said the level of domestic violence is the same as it was 5 years ago
However, the difference in the response to this question between genders is revealing:
58.51% women, as opposed to 43.40% men, felt domestic violence is increasing
37.23% of women and 37.74% of the men suggested it is at the same level as it was 5 years ago
only 4.26% of women, as compared to 18.87% of men, thought domestic violence is decreasing
Masjids & domestic violence
Two thirds of those surveyed have not heard a Khutba (Friday sermon) about domestic violence or family conflict in the last one year or so.
An overwhelming majority (82.14%) believed Masjids are not doing enough to prevent or deal with domestic violence cases.
Domestic violence is a major concern
64.68% of respondents felt that domestic violence in the Muslim community is a major problem, while 16.67% considered it a minor issue. However it is noteworthy to contrast the male and female responses again: three quarters (72.49%) of women surveyed thought domestic abuse is a major problem in the community, while one-third (33.93%) of the men felt it is a major issue.
The majority of those surveyed expressed disagreement or strong disagreement to the following statement: "In most cases, domestic violence is best handled as a private matter instead of by police." In addition, 60% also said strict laws should be enforced to hold abusers more accountable.
Interestingly, 46.03% women, as opposed to 17.86% men, strongly disagreed with this statement.
In response to our question "Have you or has anyone close to you ever been a victim of domestic violence?", 70% responded in affirmative.
More than half of the respondents were not aware of any shelter for Muslim women in their communities, while 38% did know of such institutions.
Psychological abuse
27.27% were threatened sometimes or frequently
40.38% were screamed at or swore at sometimes or frequently
26.19% had their movement checked sometimes or frequently
30.43% had their social life restricted sometimes or frequently
25.72% were kept short of money sometimes or frequently
29.38% were put down in front of others sometimes or frequently
About one-third of those surveyed felt afraid of their current or previous spouse. Not surprisingly though, 90% men never felt afraid of their spouse, as opposed to 50% of women who indicated the same.
Moreover, respondents aged 45-49 years indicated the highest frequency of fear of their spouse, followed by people in the 30-39 year age group.
Respondents who fell in the "under $15,000 a year" income bracket reflected the highest level of insecurity from their spouse (44% indicating sometimes or often), followed by the $30,000-$49,999 income bracket (37.93% indicating sometimes or often).
Physical Abuse
The majority of the respondents had themselves not suffered any form of physical spousal abuse in their current or previous marriage, including pushing, shoving, slapping, punching in the face, throwing things or forcing them to do something against their will.
However, those who had suffered from physical forms of domestic violence indicated an array of injuries resulting from such abusive incidents, among which the top 5 were:
1- Bruises anywhere on the body
2- Cuts, bruises or marks anywhere on the face
3- Bleeding on the face, body, arms or legs
4- Black eye
5- Sickness or vomiting
Worse yet, 4.3% of these women suffered miscarriages due to domestic violence.
Of all the age groups, individuals in the 30-39 years bracket showed most incidents of physical violence.
No distinction between the income brackets emerged from this survey as far as incidents of physical abuse were concerned.
However, there does seem to be a difference in the frequency of physical violence experienced based on the victim's position in the workforce: 56.28% of the physically abused were employees of someone, 13.95% held managerial positions, and 19.53% were self-employed.
14% of these individuals are experiencing domestic abuse from their current spouse, while 17.50% suffered under a previous spouse until they ended the relationship. In addition, 2% experienced abuse in a previous and current relationship.