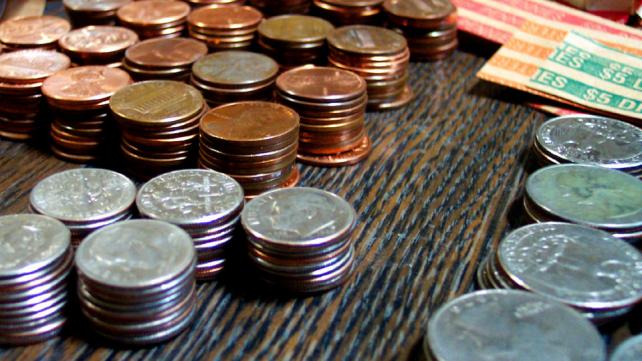 Masjids do great work and are generally successful when it comes to rallying Muslims and generating funds for Masjid work and projects. But one thing that never changes is the constant need for funds. Luckily, Muslim communities tend to run on the generous side when it comes to spending on their Masjids.
But there's always a cause that needs sponsoring, always a worthy project that needs to get start-up cash. Running and maintaining the Masjid isn't cheap, so it's usually up to Imams and Khateebs to ask Muslims after prayer for funds, or set up fundraising events to boost donations.
To maximize your Masjid's donations, here are a few tips:
1. Spend less on fundraising
The economy is not bouncing back to its Golden Age tomorrow, so this is no time to spend thousands of dollars on expensive fundraising projects. If it's not in your budget, avoid the costly fundraising dinner in the $20,000 banquet hall. If such an event is necessary, make it as low-cost as possible. That way, you are able to lower the cost of admission tickets without fear of being in the red. The less the ticket costs, the more potential donors will be able to come.
2. Don't spend carelessly
People don't like to give money to those who are fiscally irresponsible. Masjid committees are expected to cut costs where they can, and use donations to their maximum potential. If you are seen as financially responsible, donors will feel their money is in safe hands and will be more willing to give.
3. Look online
When trying to spend less on fundraising, the internet is a great place to look. On your Masjid's web site, include a donation button (accept multiple payment options, to open up the donor base). Masjid-goers don't always come to Friday prayer with a checkbook in hand, so it may be easier for them to donate from the comfort of their home computer. Don't have a site for your Masjid? Make one. The yearly costs of a Web site are nothing compared to the potential donations it can get.
4. Utilize Social Media
Use social media sites like Facebook and Twitter to draw more hits to your site, raise awareness on your Masjid's work, and get more donations. The demographic on social media sites tend to run younger, so it's a perfect way to reach out to the young professionals and youth in your community. They may not have the big bucks you expect at a fundraising dinner, but online donations can be smaller and more affordable, and will add up quickly from youth who want to support their Masjid.
5. Show your donors results
Do you ask for funds for your Masjid weekly/monthly? Where does the money go? When people give money to their Masjid, they like to see real results: did it go to the establishment of a new project? A new prayer space? A Masjid library? Send out a note to donors, or include new developments in a Masjid newsletter. When you renovate the Masjid space, or build a space for children, or start a Quran class, thank donors for their generosity in helping those developments take place.
6. Be specific and realistic
Don't give grand and vague plans you want at some point in the future but will probably fall through. Instead, tell your congregation about realistic projects fo r today that you are committed to seeing through. Give honest details (a presentation should not be out of the question). Just as important, give a timeframe. Don't just say, "We want to establish a way to help the community's poor one day" or "this year." Be as specific as you can. Telling potential donors something like, "Our goal is to have the food pantry up and running by May 2011," shows that you've considered a realistic deadline, are committed to the project, and will encourage them to give now rather than later.
7. Market yourself
Commit to keeping up PR. Seek advice from anyone on your staff or Masjid board who may have marketing/PR experience. Tell your donors what you've accomplished. But be careful to "create a product that sells," not sell a product. Is the work your Masjid is doing worthwhile and of a benefit to the community? What projects or programs have you established, and plan to establish in the future? Are you addressing the needs of the community? Instead of coming off like an advertisement for your Masjid, and asking for handouts, you need to show potential donors that the work you do matters, and how they would benefit in financially supporting it.
Don't forget to remind the Muslims when they come for prayer of the benefits of donating to their Masjid, and supporting community projects. Teach them of the rewards God promises of the generous and how their wealth will not decrease: "Giving away something in charity does not cause any decrease in a person's wealth, but increases it instead" [Sahih Muslim].