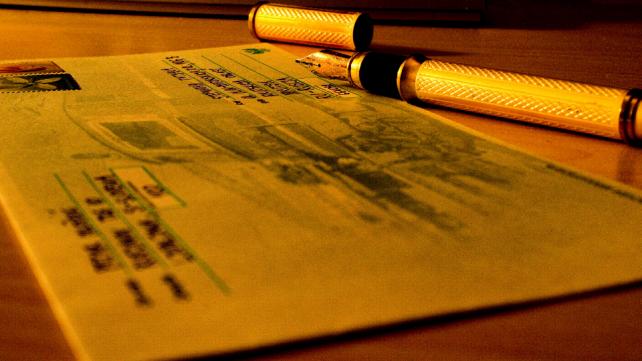 [The following letter may be downloaded and sent to your child's school teacher to help initiate a presentation on Eid-ul-Adha in your child's classroom.]

Your name
Address
City, State/Province
Zip code/Postal code
Phone Number

School Name
School Address
City, State/Province
Zip code/postal code

Date

Dear Teacher's Name,

On behalf of our family we hope that this letter reaches you in the best of health and spirits. We truly value your efforts to see that our son/daughter has enjoyed a well rounded educational experience. We wish that your efforts are emulated all over the country

Every year Muslim celebrate the struggle of the Prophet Abraham, peace be upon him. This celebration is known as Eid-ul-Adha – "The Celebration of the Sacrifice".
According to the lunar calendar which we follow, Eid-ul-Adha (the second of two Islamic celebrations) is expected to be on February 1 this year which is a Sunday. The celebration is a time for reflection, sacrifice and equally a time for family, friends, festivities, joy and giving.

Considering that this festival is for three days, please excuse our son/daughter from their daily classes on _________ as our family will celebrate this joyous occasion together. We hope that by helping our children to value their family and faith, they will, with God's help, be well grounded individuals. We hope that you support our goals and that you will assist us in our efforts.

To ensure that our child's enjoyment of this celebration is also one of learning and growth, we would like to suggest that he/she put together a short presentation for his/her class. We request your assistance in doing this. There are a number of reference materials that are geared for children and may be useful. (e.g. posters, videos, books etc.)

Please let us know if we can accomplish this together. We will be thankful for your assistance and would enjoy working with you. Thank you and look forward hearing from you.

Peace be with you,
Sincerely,


Your name.
Photo Attribution: http://commons.wikimedia.org/wiki/Category:Envelopes#mediaviewer/File:Writing_a_letter.jpg
---
Find out at AdamsWorldApp.com available today at App Store and Google Play.