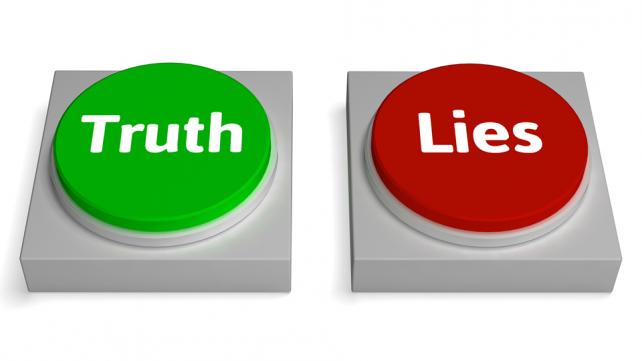 Before understanding the causes and identifying solutions for individual victims of domestic violence and for our society as a whole, it is important to understand the myths and facts associated with it. The details below are compiled from statistics provided by the National Network to End Domestic Violence. For more than 25 years, NNEDV has facilitated the National Domestic Violence Hotline, providing a listening ear, resources, and advocacy to victims of domestic violence in the U.S. The hotline was established as part of the National Violence Against Women Act, signed into law by then President Bill Clinton in 1994.
Domestic violence can be defined as "a pattern of coercive, controlling behavior that can include physical abuse, emotional or psychological abuse, sexual abuse, or financial abuse (using money and financial tools to exert control). The frequency and severity of domestic violence varies dramatically and can include willful intimidation, physical assault, battery, sexual assault, rape, and murder. The inclusion of abuse between intimate partners who are not married under the umbrella of domestic violence swells the numbers further.
MYTH: Domestic violence is a problem, but it does not affect many people.
FACT: The facts suggest otherwise.
In the U.S., more than 10 million adults experience domestic violence annually.
More than 1 in 3 women have experienced rape, physical violence, and/or stalking by an intimate partner in their lifetime; for men the number is 1 in 9.
On a typical day, domestic violence hotlines nationwide receive nearly 20,000 calls.
According to the Bureau of Justice Statistics, in 2018, partner violence accounted for 20% of all violence crime.
Men are not always the abusers. Pervasive stereotypes can even discourage men from seeking help or reporting abuse.
MYTH: Domestic violence doesn't impact age groups differently.
FACT: The devastating consequences of domestic violence cross generations and last a lifetime.
Intimate partner violence is most common against women between the ages of 18-24.
Young women ages 20-24 also experience the highest rates of rape and sexual assault, followed by those 16-19.
According to the National Intimate Partner and Sexual Violence Survey, 8.5 million girls and 1.5 million boys are sexually abused before the age of 18.
Approximately 26 percent of children under the age of 18 are exposed to domestic violence in their lifetimes.
Children exposed to violence are more likely to attempt suicide, abuse drugs and alcohol, run away from home, become victims of trafficking, and commit sexual assault crimes.
Domestic violence has an impact on overall health, too. Women who are victims are 80 percent more likely to have a stroke, 70 percent more likely to have heart disease, 60 percent more likely to have asthma, and 70 percent more likely to drink heavily than women who have not experienced intimate partner violence.
Sexual and domestic violence are linked to a wide range of reproductive health issues including sexually transmitted disease and HIV transmission, miscarriages, risky sexual behaviors, and more.
MYTH: Domestic violence is more prevalent among the poor.
FACTS: Financial hardship creates its own stress, however, abusers and domestic violence victims come from all walks of life.
Domestic violence is a pervasive, life-threatening crime that affects millions of individuals across the U.S. regardless of economic status, race, age, sexual orientation, religion, ability, or education level.
When we talk about domestic violence, we are not talking about men versus women or women versus men. We are talking about violence versus peace and control versus respect. There is no way to spot an abuser in a crowd.
People of color and immigrant survivors face increased barriers to accessing safety and services. A 2019 survey by the Tahirih Justice Center found that 3 out of 4 advocates reported that immigrants fear accessing legal services.
Access to resources can be a barrier to options and rebuilding one's life after abuse. Housing instability and a lack of safe and affordable housing options heightens the risks for women experiencing domestic violence.
As the economy gets worse or in the event of a national or local crisis, there may be less options for survivors to seek safety or escape, thus increasing the incidents and extent of abuse.
MYTH: Older Americans are not often victims of domestic violence.
FACT: As the population ages and medical treatments add years to the average lifespan, more data suggests a growing problem with elder abuse, too.
A significant portion of elder abuse is spouse or partner abuse. Most offenses take place in the home, with abuse levied by family members and caregivers.
Statistics related to national incidence and prevalence are not readily available. According to recent studies by the National Center on Elder Abuse, 8 to 11 percent of people aged 60 and over are victims of abuse, neglect, or exploitation. This number could be even higher since many older individuals may not be able to report abuse due to cognitive limitations.
MYTH: It is easy for victims to leave an abusive relationship.
FACT: There are many variables which impact the victim's ability to seek help and find safety.
Abusive partners work hard to keep victims trapped in the relationship. They try to isolate the victim from friends and family and also limit access to financial resources.
There is a real fear of death or more abuse if they seek help. In fact, a victim's risk of getting killed greatly increases when they are in the process of leaving or have just left. According to the Bureau of Justice Statistics, on average, three women die at the hands of a current or former intimate partner every day.
Through "gaslighting" abusing partners work to convince victims that they are responsible for the abuse. Gaslighting is a form of emotional abuse that causes the victim to doubt their sanity and better judgement.
Emotional or psychological abuse takes a toll over time resulting in the victim not being able to imagine themselves worthy of better treatment or surviving on their own.
MYTH: It is impossible for abusers to change.
FACTS: There is often a cycle of violence associated with abuse that continues the patterns of abuse through generations. Many abusers have domestic violence in their own family backgrounds. It is possible to interrupt the cycle, however, and the necessary first step is to recognize the abusive behavior is wrong and make a choice to change it.
Domestic violence is first and foremost a matter of power and there are controlling behaviors that are common.
It is important to remember that domestic violence includes one or more forms of abuse and if the abuse stops in one area it may continue in another.
Survivors have many options and there are also services available for abusers. Counseling can be voluntary or be a requirement as a result of criminal charges.
MYTH: There are costs to victims, but not much cost to society as a whole.
FACT: While it is devastating to individuals and families, there is a significant cost to society related to domestic violence.
According to the World Health Organization, victims of intimate partner violence lose a total of 8 million days of paid work each year (that is equivalent to 32,000 full-time jobs).
A study by the American Journal of Preventive Medicine shows that the lifetime economic cost of intimate partner violence to the U.S. population is $3.6 trillion.
In the U.S., rape is the costliest crime to its victims, totally $122,461 each in medical costs, lost earnings, pain, suffering, and lost quality of life.
There are a number of support services available if you are a victim of domestic violence or know someone who is in an abusive relationship. Hundreds of local shelters across the U.S. provide safety, counseling, legal help, and other services for victims and their children. There are also counseling services available through national and local hotlines.
---
PLEASE NOTE: Contact 911 if you are in imminent danger.
National Domestic Violence Hotline:
1-800-799-SAFE (7233) (TTY 1-800-787-3224)
https://www.thehotline.org/
Provides 24/7 confidential and anonymous support.

Directory of Domestic Violence Programs for Muslim Families: https://www.peacefulfamilies.org/dvdirectory.html
Crisis Text Line:
Text SALAM to 741741
Provides 24/7 access to crisis counseling support via text.
Survivors' Toolkit:
https://www.peacefulfamilies.org/dv-survivors-toolkit.html

Imam's Toolkit:
https://www.peacefulfamilies.org/imam-toolkit.html

Love Is Respect:
1-866-331-9474 (TTY 1-866-331-8453)
https://www.loveisrespect.org/get-help/
Provides teens and young adults confidential and anonymous support.