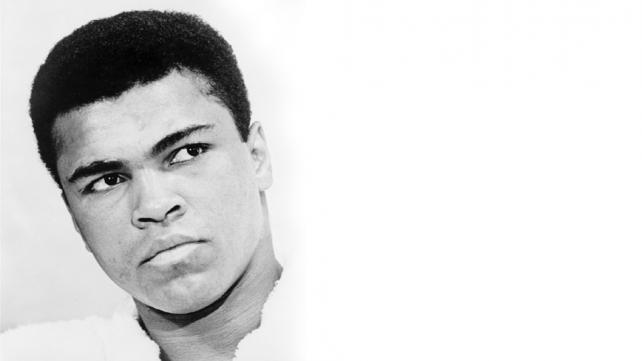 [This article was written based on an interview that was conducted by Shaheen Ahmed and Abdul Malik Mujahid almost exactly 20 years ago at his residence for "Young Muslim" magazine published by Sound Vision.]
"Floats like a butterfly, stings like a bee."
Everyone knows the catch phrase of the three-time heavyweight champion boxer. They know Muhammad Ali as the man who beat Joe Frazier, who told us which round he'd knock his opponents down in, the boxing-great who lit the torch at the '96 Olympics in Atlanta. He is the most recognizable face in the world today.
When you think of excellence, perhaps you think of good grades; or becoming wealthy. But excellence to Muhammad Ali was being first in what he liked most: boxing.

Muhammad Ali was born in Louisville, Kentucky, on January 18, 1942. His father was billboard and sign painter. He was originally named Cassius Clay, Jr., after his father. After becoming a Muslim he legally changed his name to Muhammad Ali from Cassius Clay when he was 21 years old.
Ali first started to take boxing lessons when he was 12 years old. As a result of Ali's hard work, attention to training, and commitment to excellence: To be the first, he began to win. Ali was always the first in and the last out of the gym. Before long, he had won 161 amateur fights out of 167. Of the six fights that he lost, most took place at the beginning of his amateur career.

Muhammad Ali was brought to Islam by Malcolm X. He changed his name from Cassius Clay when he converted to Islam in 1961 and was denounced in the press. He refused to serve in Vietnam because it was against Islam and was stripped of his boxing title for over 3 years.