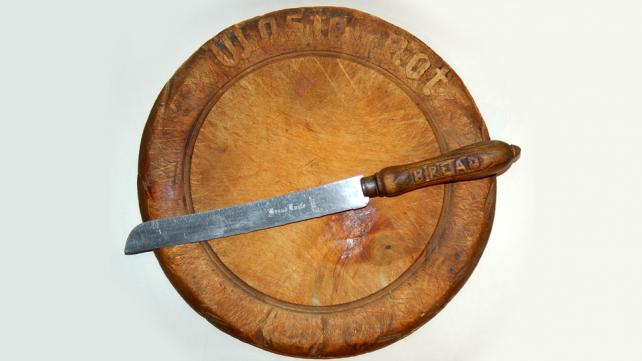 How You Can Help Recover Food
In today's world, where so many wake up in poverty and go to sleep hungry, each of us must ask: "How can I help?" It is a sin to waste food while others do not have enough to eat. The food we waste in America every year can feed 49 million people per year.
To get involved or to start implementing any of the ideas suggested below, citizens may contact the "1-800-GLEAN-IT" toll-free hotline established by the US government.
Businesses and Corporations
Many businesses and corporations have already joined the fight against hunger. Corporations such as the Associated Food Dealers of Michigan, American Express, Boston Market, Kentucky Fried Chicken, Kraft Foods, Inc., Marriott International, Northwest Airlines, and Pizza Hut have formed coalitions with community-based food recovery programs to help their neighbors in need.
But the businesses do not have to be national ones. Nor do they have to be food-related. Food recovery programs need volunteers, office equipment, transportation, computer help, and organizational talent.
Participation in food recovery benefits the company, its customers, its employees, and its community. It increases the business' visibility, and the workplace volunteer spirit spills over into the larger society to help build a more cohesive local community.
To help in the fight against hunger and demonstrate commitment to the community, businesses and corporations can start or join a food recovery program, or:
Encourage, recognize, and reward employees and other individuals for volunteer service to the community. Increase employee awareness of local hunger and provide training to make employees more useful volunteers.
Sponsor radio and television air time for community organizations that address hunger.
Donate excess prepared and processed food from the employee cafeteria or from special events to local food recovery programs.
Donate transportation, maintenance work, or computer service.
Prepare legal information on donor considerations such as "Good Samaritan" laws and food safety and quality.
Food Service Professionals
Organize a food drive and donate food to a local food bank or pantry.
Donate excess prepared food from restaurants or catered events.
Assist organizations in training their volunteers in safe food-handling practices.
Nonprofit Organizations
Work independently or with existing organizations to assist on-going food recovery efforts.
Support or develop a community or regional coalition against hunger.
Develop a community financial fund to fight hunger.
Plan tours of food recovery facilities or arrange for knowledgeable speakers to increase community awareness of hunger and poverty problems, and what people are doing to address them.
Youth Service Groups and Volunteer Organizations
Work on their own or with existing organizations to assist on-going food recovery efforts.
Organize essay, oratorical or art contests for school children to focus on a child's view of hunger and its consequences.
Sponsor a community garden that gives a portion of the harvest to food banks, soup kitchens, and other food recovery programs.
Supply gardening tools and harvesting equipment for local gardening and gleaning efforts.
Individual Citizens
Volunteer at the food recovery program closest to you.
Attend food safety training sessions so you are better prepared to volunteer in a soup kitchen or shelter.
Suggest that organizations you belong to or businesses you work for sponsor food recovery programs.
Join or form a community walk/run to benefit a food recovery program.
"Wastenotcuttingboard" by Sobebunny - Own work. Licensed under Creative Commons Attribution-Share Alike 3.0 via Wikimedia Commons - http://commons.wikimedia.org/wiki/File:Wastenotcuttingboard.jpg#mediaviewer/File:Wastenotcuttingboard.jpg