Sunday | Ramadan 7, 1437 AH | June 12, 2016
Ramadan • Zakat • Healthy Ramadan • Eid • Muslim Children

Assalamu Alaikum,

Sad. Simply sad and devastating.

Brother Muhammad Ali gave us a much needed break from Islamophobes with positive news about Islam and Muslims.

Alas, it was short-lived.

Any time there is humanizing news about Muslims, terrorists help out Islamophobes by turning it around.

At this writing, Omar Mateen, a 29-year-old Afghan American, is accused of killing about 50 people in Orlando, Florida this morning. It is considered the worst mass shooting in American history.

Our thoughts, prayers, and condolences are with the families of the deceased and the injured. May God help us all unite to defeat violence. No one must take law in their hands whether against Sikhs, Latinos, Blacks or LGBT.

As Muslims, we feel the pain of the families who have lost their loved ones. Collectively, we are experiencing the trauma of war, terror, and hate ourselves. At least 1.3 million Muslims have been killed and nine countries devastated by the ongoing War on Terror, creating the largest number of refugees in the world after World War II. Each mosque in America prays for that human loss.

We must, however, translate our pain into solidarity with neighbors against violence in all forms, whether it is gun violence at home, or the violence through the War on Terror abroad. We can only do this through civic engagement, coalition building, as well as speaking the truth about the cycle of war-terror-hate.


TALKING POINTS & ACTION POINTS
Please offer extended prayers this evening before Iftar and at the end of Taraweeh for peace, justice, and consolation at this painful time.
Ask Masjids, communities, sisters, and Muslim families to take extra security measures. Based on past experience, there will very likely be retaliatory violence. We would recommend extra police presence in Masjids and Islamic centers this week, especially in the evenings when worshippers will be attending Taraweeh.
Muslim statements of condemnation must be posted on your website, Facebook page, and Twitter account. Here is a SAMPLE PRESS RELEASE.
Talk with Children: Our children are the number one victims of Islamophobia and extremism (seven percent are physically beaten up; bullying has increased by 660%, and about 30% no longer use a Muslim name.)

Have a family shura this week to discuss our talking points in your words. Adopt the family Shura model to strengthen our families. School is off, Ramadan is in, and both provide an excellent opportunity for us to strengthen our family.
Discuss what their names mean and why you named them as such.
Discuss how Muhammad Ali fought for his beautiful name. And America first hated, but then accepted his name.
Talk to children about terrorism.

Engage Muslim Youth: Sound Vision has developed an alpha version of a Youth Engagement Manual for Masjids which you can request by emailing us at youth@soundvision.com.
It has been reported that the Orlando, Florida killer used to abuse his wife. Domestic violence, and violence against a loved one in general, is not only unacceptable, but it can lead to acts like today's. We must teach young men not only that the Prophet Muhammad, peace and blessings be upon him, condemned this behavior, but that it is absolutely contrary to Islam, which describes marriage as a relationship of "love and mercy" (Quran 30:21)
Let's Keep America Moving Forward: In Europe, five countries don't allow Halal food, three countries have bans on Hijab, one country has banned the Quran, and another, minarets. In contrast, in America, we enjoy freedom of religion, our government files a lawsuit if a Muslim is discriminated against in employment or a mosque is not allowed to be built. Let us keep America moving forward. We are better than hate and prejudice. Join Muslim Democrats or Muslim Republicans if you prefer. But be an active citizen to make diversity as American as apple pie.
Join the Peace Movement: If Imams and the Muslim community join anti-war and peace movements, young Muslims who might be attracted to extremists' violent ideologies will instead find a non-violent method of opposing war.
The best way to love Muhammad Ali is to follow him: Be a first class Muslim and a first class American: He opposed war and racism by speaking out and campaigning against war, as well as joining the anti-war movement. He was so dedicated to it that he sacrificed his boxing title and risked going to prison, but he did not resort to violence. It was not easy. America hated it but eventually honored him with the highest award of this country.
War and terror are connected as proven by U.S. Defense Department-funded research by Prof. Robert Pape. There were no suicide bombings in Iraq and Afghanistan until the War on Terror, as his data show.
Extremism among Muslims: There are about 400 young American Muslims who have been investigated, tried, or sentenced regarding ISIS. Therefore, although Muslims are more peaceful than our neighbors, we must invest more in engaging Muslim youth. We must wonder if soft extremism is somehow connected with violence.
What is happening in the Muslim world: Muslims must have a solid narrative explaining what is happening in the Muslim world. Here is my take on it: It is a struggle for freedom, justice and Islam which is being used and abused by extremists and Islamophobes. Please call Sound Vision at 1-800-432-4262 to receive free copies for your community.
Donate to Sound Vision
Our community continues to face crises. Crisis management is a profession which is taught in Public Relations departments around the country. Sound Vision is developing a Strategic Communication Center to do the following:
manage the crises which we face as Muslim Americans;
speak up with a Muslim narrative against ISIS and Islamophobes
enhance youth engagement;
build bridges of understanding with our neighbors.
Please donate today for this effort.
May God keep us safe. May He keep our neighbors safe. May He keep our nation safe.

May He bless us with courage like Muhammad Ali to oppose war and terror in legitimate ways.

May He guide extremists like ISIS and Islamophobes to respect God's Creation as part of one human family.

Ramadan is to develop character (Taqwa). Let us resolve to become better Muslims, better neighbors, and better citizens.

Peace,
Abdul Malik Mujahid
---

© 2016 Sound Vision Foundation. All rights reserved.
Sound Vision Management
Abdul Malik Mujahid, President, Dr. Ahmed Murad, Vice President; Dr. Muhammad Siddiqi, Executive Director; Taha Ghayyur, Director Communications; Leena Suleiman, Director Creative Engagement; Imam Musa Azam, Director Development; Khaled Al-Sadi, Director Finance; Saimah Shareef, Producer Radio Islam; Samana Siddiqui, Content Manager

Sound Vision Board
Dr. Khalid Riaz, Secretary; Taufiq Ahmed, treasurer; Janaan Hashim; Hannah ElAmeen; Dr. Khursheed Mallick; Fuad Lashkarwala.
Sound Vision
2701 W. Devon Ave., Chicago, IL. 60659, USA
Sound Vision is a not for profit tax exempt 501 (C) 3 organization
To unsubscribe from Sound Vision mailing list, please click here.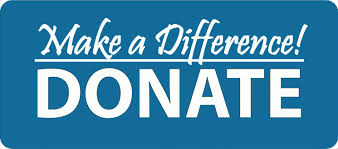 ---