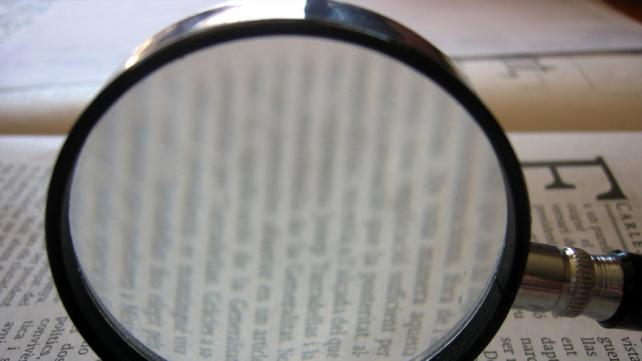 Muslim parents often have important concerns abut public school education and its potential effects upon the growth and development of their children.
Trying to instill an Islamic identity and strong moral ethic while at the same time encouraging excellence in education and values they engender, thus making it necessary for Muslim parents to take a proactive approach towards their children's education.
In other words, parents must get involved.
However, simply being involved is not enough. The approach one takes is far more important, because it will determine in the long run what you as a parent will be able to achieve and what concerns you'll be able to address in the education field.
As a rule, one should take a contributory approach, always interacting with others in a way that indicates you have something to offer which will be beneficial.
It would be counterproductive to take a complaining or angry approach.
After all, most problems and concerns arise out of ignorance rather than actual hostile intent, although that is possible in some cases.
While the treatment of Islam and Muslims should improve in future textbooks, currently there may be many books in circulation which are used throughout the Untied States that have inaccurate or inadequate information on Islam and the history of Muslims.
In order to address this problem, concerned Muslims must take the responsibility of providing correct information to their local schools and districts.
In California and many other states, the unit on Islam is covered in the seventh grade.
This may differ in some areas. As a parent, you have more rights in regard to your child's education than does the teacher or principal of your child's school.
Knowing this, there are various things which you as a concerned Muslim can and should do when misinformation about Islam is being conveyed to your child and to other children in the classroom.
Tip #1: Read your child's textbook and evaluate the misinformation
First of all, you should familiarize yourself with your child's textbooks, particularly the Social Studies-History textbook. If you feel qualified, you can review the unit on Islam yourself, or you can request a local scholar to review it for you.
In either case, the review should be done in writing. All examples of misinformation should be cited, and most importantly, a corrected version of each example should also be provided.
Tip #2: Arrange to meet the teacher and the director of curriculum
Once the review has been completed and typed in an organized, clear manner, you should request a meeting with your child's teacher, as well as the Director of the Curriculum for the entire school district.
The teacher will be able to incorporate the recommended changes in the corrected version in his/her own classroom, and the District Director of Curriculum will be able to incorporate the changes in classrooms district-wide.
Tip #3: Approach the meeting as a contributor to solve problems
It is critical to remember that when meeting with the teacher and the director, a calm, friendly, yet concerned manner should be employed.
Blaming the teacher for the misinformation would be a grievous mistake.
Teachers are overburdened as it is just trying to teach their students, and they do not determine the contents of the texts.
The best approach is to take the position that you have some concerns about the treatment of Islam in the text, and that you would like to help alleviate some of the problems.
By taking the approach of a helper, you can change the entire dynamic of the meeting.
At that point, you can supply the teachers and director with the review and the corrections, as well as any additional material you feel would help the teacher teach more accurately about Islam.
For example, they can obtain An Introduction to Islamic History Teacher's Resource Book for Grades 7-12 (contact the Council on Islamic Education).
Tip #4: Solidify your contact with the school and teacher
Additionally, you can request that one day, the classroom or entire school can have Muslim guest speakers come and make a presentation about Islam.
Also, refer the teacher to resources such as Islamic centers, the Council on Islamic Education, and other organizations.
Furthermore, consider donating a Quran and copies of An Introduction to Islamic History and Teaching About Islam: A Handbook for Educators to your child's school.
For further information, please contact the Council on Islamic Education at (714) 839-2929 or check out the CIE's website.