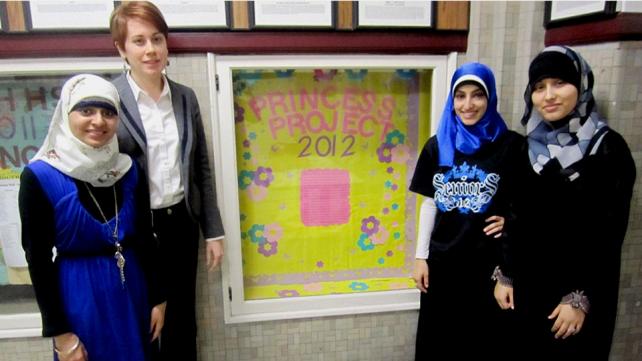 Can't find alternatives to Prom night activities? Here are some ideas from youth activist Sr. Amber Rehman, who did not attend the Prom.
1. Take a hike
Or go on vacation to a place you always wanted to go. If it's out of town, even better-you'll be far, far away from Prom madness on this day, but you will still be doing something you enjoy.
2. Party the Halal way
Just hang out. Nothing formal, or it could be more formal if you want. It's up to you. You set the agenda. If the Prom is about getting together with friends and having fun, well what better alternative to it than to get together and have Halal fun, free of alcohol, sex, drugs, etc.
3. Have a pool party
May is when you start feeling the summer heat. If one of the brothers or sisters' has a private, sealed off pool in their backyard, or even better an indoor one, have a party in the pool.
4. Ride the rides
Go to an amusement park, and go on every ride twice.
5. Play mini golf
This game may seem like it's for older men in plaid pants but it's not (maybe because the word "mini" is in front?). This is a great way to goof around and have fun no matter how badly you play.
6. Plan and organize the first ever Muslims sisters' community graduation banquet
Let sisters dress to kill, get all made up and eat great catered food-all in privacy. They'll feel more comfortable in the all-female environment and really be able to relax and think about the future of their academic goals.
But don't let it get too serious. Arrange a stand up comedy routine, anti-prom skits, etc.
7. Go bowling
Okay, so you can't compare the dull bowling alley with the flashy disco ball of the hotel dance floor. Big deal. Bowling is a healthy way to burn off calories (which the Prom going people will be gaining, not losing).
8. Have a paintball tournament
No one dressed in Prom clothes would dare undertake this fun way to get messy. Too expensive. Enjoy this messy sport while others worry about staining their expensive clothes at the Prom.
9. Eat out
If the fancy dinner is what you would miss with the Prom, go out to a Halal restaurant with great food and service. You'll have a good time and you'll be supporting a Muslim business.
10. Have a sports tournament
Take your pick: hockey, basketball, baseball, whatever you decide, it'll be way more fun and on top of that, think of all the money you'll be saving (you don't need a tuxedo/dress, a limousine or a fancy dinner to play in a sports tournament).