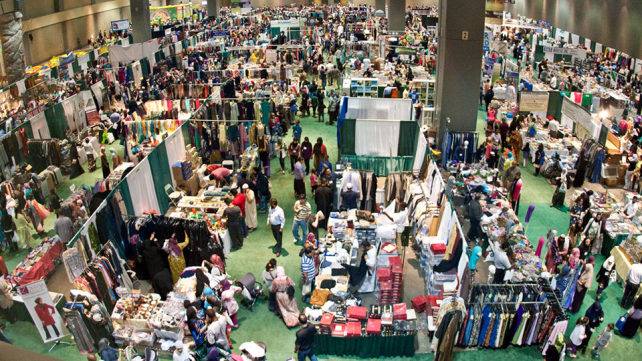 The Islamic Society of North America (ISNA) usually has a matrimonial booth at its conventions, as it will have one at its conference in Chicago this weekend.
While it has been the subject of numerous jokes by some, this method of seeking marriage is much more acceptable than going at it alone.

ISNA's matrimonial service has been in place since 1985. According to Ba-Yunus, who is also ISNA's founding president, the service's computer has data about prospective matches from all over the continent and even some applicants from Europe, the Middle East and Turkey.
Step 1: Individuals fill out a form which provide personal details about themselves in one column and another one in which they list what kind of spouse they are looking for. This form is kept in confidence.

Step 2: Then, using a computer, the forms are matched, giving the five best prospective spouses in the database for every applicant.

Step 3: For women, matches are sent to them at their addresses.

Step 4: For men, the female applicants who are selected for this individual are asked whether their address and telephone number should be disclosed.

Step 5: If yes, the information is sent to the men. If the women do not agree to this, the men go through ISNA's Matrimonial Service.

Step 6: ISNA arranges for meetings between possible candidates through conventions, conferences or other arrangements.
Ba-Yunus notes the service tries to works through the families of applicants rather than individuals.

But he emphasizes the importance of patience. It usually takes months to find a good match, not hours. Ba-Yunus gave the example of a brother at a convention who approached their booth in the morning, gave his information, and came back at lunchtime, to check if they had found anyone for him. Needless to say, he was very disappointed.