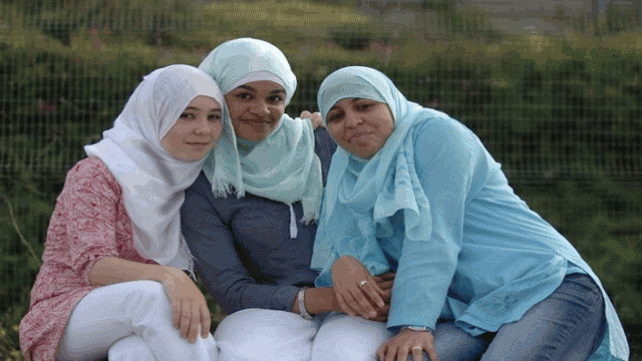 The number of people accessing the internet via a mobile phone increased by 60.3% to 818.4 million in the last two years. That offers Muslims a tremendous opportunity during Women's History Month in March.
Women's History Month commemorates and celebrates the contributions, struggles, and sacrifices of women the world over. It's an ideal time for Muslims to share an alternate view of women's rights and realities in our faith - a topic fraught with confusion for many non-Muslims - and Muslims as well.
The fact that information about anything can be accessed so quickly and easily today means we must take the discussion up a notch. Using social media effectively is the way to do that. Here are some ideas.
1. Tweet updates/info about Women in Islam
Twitter is the world's fastest growing social network, according to a GlobalWebIndex Study, which also noted that 21% of the world's internet population are using Twitter every month. The beauty of this medium is that it encourages brevity in communication, something Prophet Muhammad, peace and blessings be upon him, also did.
This week, do a little research and find short tidbits of information about women in Islam. Then, throughout Women's History Month, share what you find in 140 characters or less. Here's one example:
"Khadija: Muslim woman extraordinaire - businesswoman, first believer, faith-builder." Then post a link to a good article about her.
2. Make a bit strip about life as a Muslim woman
With www.bitstrips.com, you can make a comic strip about yourself or any topic you want. Why not share an ordinary or extraordinary day in the life of a Muslim woman? Once you've completed your masterpiece, share it widely on your Facebook page, Twitter account, and text it to friends.
3. Start a Pinterest board about amazing Muslim women
"No matter what you're interested in, there's a place for it here," promises Pinterest.com.
Muslim women all over the world are doing amazing things that get little publicity, particularly in Western countries. While Tawakkul Kamran, the Yemeni Nobel Peace Prize winner, and Pakistan's Malala Yousufzai are two notable exceptions, you rarely see or read about Muslim women in a positive light.
Start an "Amazing Muslim women" board on Pinterest and pin photos that show Muslim women all over the world doing amazing things, whether it's fighting domestic violence, encouraging participation in elections, feeding the hungry, etc. Make sure to share your board widely in relevant groups on Facebook, and tweet a link to it on Twitter.
4. Get Muslim events get covered
Masjids, Islamic centers, Muslim Students' Associations, along with many other Islamic organizations, present some great programs during Women's History Month. Make sure they get covered. One way is by sending a press release or informing the local journalists who cover women's issues, religion, or cultural communities. Another is by ensuring that you cover the event yourself. Post a small report on the organization's website and Facebook page, as well as tweeting a link to it on Twitter.
5. Ensure your Masjid/Islamic center is on board
Individual efforts are important, but outsiders will look to what Masjids and Islamic centers are saying and doing as representatives of Islam. If your Masjid or Islamic center does not already have one, work with them to establish a social media committee. Take advantage of Women's History Month to post interesting information about women in Islam on the Masjid/Islamic center's Facebook page, website, and Twitter account, along with relevant links.