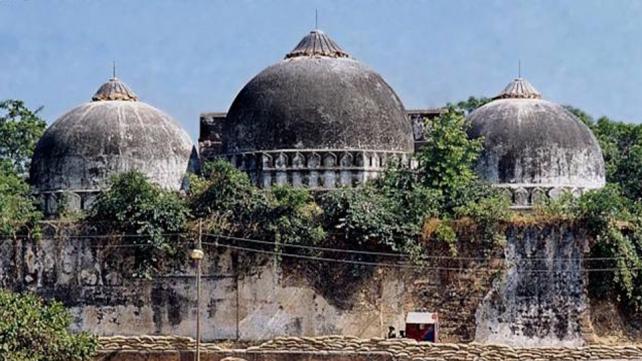 The Babri Mosque issue is central to understanding the Hindu militant revivalism and militancy that has left thousands dead in India in the last 50 years. Babri Masjid has been a source of Hindu extremist mobilization for the last 20 years.
Babri Masjid is a three-dome mosque structure in Faizabad/Ayodhya which was established in 1526 by Babar. He is the founder of the Muslim Mughal empire which ruled most of northern India from the early 16th to the mid-18th century.
Hindus claim that the Babri Masjid was built where the Ramjanmabhoomi Temple was once located. In 1885, some Hindus filed a claim in the country's British colonial courts that this mosque had been forcibly built by Muslims after demolishing a Hindu temple built on the birth site of their god Rama. Their request for restoration was denied by the court on the grounds that the plaintiff had been unable to substantiate the claim.
But the battle was not yet over. After India's independence from British colonial rule in the late 1940s, the district magistrate of Faizabad (where this structure is located) informed higher authorities in December 1949 that "a few Hindus entered Babri Masjid at night when the Masjid was deserted and installed a deity there…Police picket of fifteen persons was on duty at night but did not apparently act."
The district magistrate of Faizabad, Mr. Nayar, admitted his responsibility and was asked to resign.
However, Nayar's dangerous and irresponsible action did not seem to bother India's ruling Congress party at that time. They gave him a seat in parliament (Lok Sabha). Moreover, instead of removing the idol and restoring the mosque to its custodians, the Sunni Waqf Board, it was locked. In addition, an official receiver, a Hindu, and a priest (also Hindu) were appointed to look after the place.
Muslims, filed suit in the court - where it has been lying for almost half a decade.
But that was not the end of the matter. Almost 40 years later, Babri Masjid resurfaced as a symbol of militant Hindu revivalism, as groups representing this dangerous ideology, which seeks to exclude non-Hindus from the vision of a "Mother India", launched a movement for its restoration.
In December 1985, a Hindu delegation called on the state of Uttar Pradesh's Chief Minister, serving him notice that the temple must be handed over to them by March 8, 1986, otherwise they would forcibly occupy it. On February 11, 1986, the Faizabad district opened so as to let the Hindus exercise their "constitutional right" to worship. A report suggests that Minister Arun Nehru masterminded this coup.
Up to this point, the situation was tense, but no major violence had yet erupted. This was to be in December 1992, when hundreds of thousands of Hindu militants mobilized by Vishwa Hindu Parishad (VHP) and lead by Mr. L. K. Advani, stormed Babri Masjid and demolished it. This sparked serious protests by Muslims, police firings, and then Hindu-Muslim riots. Thousands lost their lives in the violence.
Today, Babri Masjid, despite its destruction almost a decade ago, is once again in the news. The Hindu militants who succeeded in tearing the mosque are now racing to start building a temple on its ruins. It was activists keen on beginning this project, set to begin on March 15, 2002, who were on the train in the February 27, 2002 Godhra train incident (link to article). Their actions sparked a fury of violence that has today left about 5,000 dead according to Muslim sources, in the worst communal violence since the destruction of the Babri mosque in 1992.
Photo Attribution: http://commons.wikimedia.org/wiki/File:Babri_Mosque_7.jpg