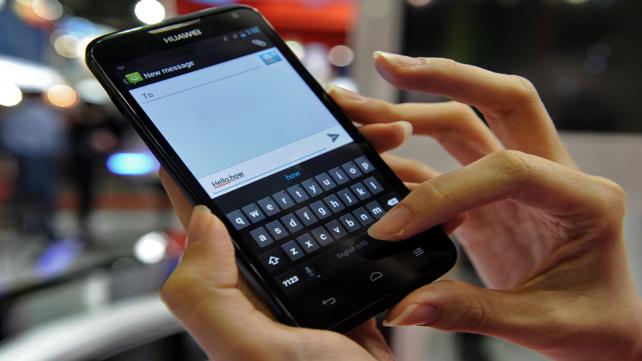 Youth in the United States refers to Americans between the ages of 10 and 18. While these years have traditionally been considered a time of tumult, change and difficulty, according to the statistics below, there is also some good news.
For example, rates of teenage pregnancy in the United States have declined in the last 20 years. However, youth violence and cases of sexually transmitted diseases remain challenges. Also, while drug use had declined, abuse of over-the-counter prescription medicine has increased.
We have also added a section on teens and specific forms of technology, like texting, Facebook and other forms of social networking.
Finally, we have included a section on Muslim youth, in particular, which features data on a subgroup of young Americans for which information was previously limited or unavailable.
Sexual behavior
In 2007, 48% of high school students reported having had sexual intercourse, and 15% of high school students had had four or more sexual partners during their lifetime.
In 2007, 39% of currently sexually active high school students did not use a condom during last sexual intercourse.
In 2002, 11% of males and females aged 15-19 had engaged in anal sex with someone of the opposite sex; 3% of males aged 15-19 had had anal sex with a male.
In 2002, 55% of males and 54% of females aged 15-19 had engaged in oral sex with someone of the opposite sex.
Sexually transmitted diseases
In 2006, an estimated 5,259 young people aged 13-24 in the 33 states reporting to the United States Centers for Disease Control and Prevention (CDC) were diagnosed with HIV/AIDS, representing about 14% of the persons diagnosed that year.
Every year, there are about 19 million new STD infections, and almost half of them are among youth aged 15 to 24.
Youth and pregnancy
In 2002, 12% of all pregnancies, or 757,000, occurred among teenagers aged 15 to 19.
Teenage pregnancy rates continued to decline since 2000, dropping 10 percent overall between 2000 and 2002. Between 1990 and 2002, the rate fell 35 percent.
The estimated rate for 1990, 116.8 pregnancies per 1,000 women aged 15 to 19 years old, was the highest ever reported between 1976 and 2002.
Over 11 percent of U.S. teenagers were pregnant in 1990 compared with 7.6 percent in 2002.
Despite the continuous declines, the U.S. teenage pregnancy rate is still among the highest among industrialized nations
The National Campaign to Prevent Teen Pregnancy has estimated that $9.1 billion in public funding was spent on teenage childbearing in 2004. These costs include public assistance, health care, child welfare, and other expenses.
Overall, four in seven teenage pregnancies ended in a live birth in 2002, two in seven in induced abortion, and about one in seven in a fetal loss.
From 1995 to 1997, among females aged 15 to 19 years old, the national number of pregnancies declined by 3.1% and the national pregnancy rate declined by 7.8%.
From 1995 to 1997, the pregnancy rate declined by 11.3% among females aged under 15 years old, by 10.7% among females aged 15 to 17 years old , and by 5.8% among females aged 18 to 19 years old.
For each year, the pregnancy rate for 18 to 19-year-olds was approximately 2.5 times that of 15 to 17-year-olds, and the rate for females aged under 15 years old was approximately one-ninth that of 15 to 17-year-olds.
Youth and abortions
The national number of abortions declined 2.7% from 1995 to 1997, and the national abortion rate decreased 7.4%.
During this period, the abortion rate decreased 3.9% among females aged under 15 years old, 10.1% among females aged 15 to 17 years old, and 5.4% among females aged 18 to 19 years old.
Sex and the alcohol/drug connection
Adolescents are more likely to engage in high-risk behaviors, such as unprotected sex, when they are under the influence of drugs or alcohol. In 2007, 23% of high school students who had sexual intercourse during the past three months drank alcohol or used drugs before their last sexual intercourse.
Rape and violence against young women
Among high school students surveyed nationwide, about 8% reported having been forced to have sex.
Females (11%) were more likely to report having been forced to have sex than males (4%).1
An estimated 20% to 25% of college women in the United States experience attempted or complete rape during their college career.
Females ages 16-24 are more vulnerable to intimate partner violence than any other age group
– at a rate almost triple the national average.
About 1 in 5 female high school students report being physically and/or sexually abused by a dating partner.
Among female victims of intimate partner violence, a current or former boyfriend or girlfriend victimized 94% of those between the ages of 16 and 19.
These numbers underestimate the problem. Many cases are not reported because victims are afraid to tell the
police, friends, or family about the abuse. Victims also think that their stories of abuse will not be believed
and that police cannot help them. They may be ashamed or embarrassed. Victims may also keep quiet because they have been threatened with further harm if they tell anyone.
Drug and alcohol use: declines but upsurge in use of ecstasy and steroids
Alcohol is used by more young people in the United States than tobacco or illicit drugs. However,
alcohol use fell by 6.3% to the lowest levels in 12 years.
Among youth, the use of alcohol and other drugs has also been linked to unintentional injuries, physical fights, academic and occupational problems, and illegal behavior.
Current alcohol use among high school students remained steady from 1991 to 1999 and then decreased from 50% in 1999 to 45% in 2007. In 2007, 26% of high school students reported episodic heavy or binge drinking.
In 2007, 11% of high school students reported driving a car or other vehicle during the past 30 days when they had been drinking alcohol. In addition, 29% of students reported riding in a car or other vehicle during the past 30 days driven by someone who had been drinking alcohol.
Marijuana is the most commonly used illicit drug among youth in the United States.

Current marijuana use decreased from 27% in 1999 to 20% in 2007.
Current cocaine use increased from 2% in 1991 to 4% in 2001 and then remained steady from 2001 (4%) to 2007 (3%).
Lifetime inhalant use decreased from 20% in 1995 to 12% in 2003 and then remained steady from 2003 (12%) to 2007 (13%).
Lifetime use of ecstasy among high school students decreased from 11% in 2003 to 6% in 2007. However, another study, the annual Monitoring the Future Study of 8th, 10th, and 12th graders, found increases in the use of MDMA (ecstasy) in each grade along with increases in the use of steroids among 10th graders.
While illicit drug use has declined among youth, rates of non-medical use of prescription and over-the-counter (OTC) medication remain high.
Prescription medications most commonly abused by youth include pain relievers, tranquilizers, stimulants, and depressants.
In 2006, 2.1 million teens abused prescription drugs.
Teens also misuse OTC cough and cold medications, containing the cough suppressant dextromethorphan (DXM), to get high.
Prescription and OTC medications are widely available, free or inexpensive, and falsely believed to be safer than illicit drugs. Misuse of prescription and OTC medications can cause serious health effects, addiction, and death.
Internet and media use (texting, blogging, Facebook, cellphone, video games, etc.)
Texting and "Sexting"
Four out of five teens (17 million) carry a wireless device (a 40% increase since 2004).
Second only to clothing, teens say, a person's cell phone tells the most about their social status or popularity, outranking jewelry, watches and shoes.
Nearly half (47%) of US teens say their social life would end or be worsened without their cell phone, and nearly six in 10 (57%) credit their mobile device with improving their life,
One-third of teens play games on their phone.
80% say their cell phone provides a sense of security while on the go, confirming that the cell phone has become their mobile safety net when needing a ride (79%), getting important information (51%), or just helping out someone in trouble (35%).
Texting is replacing talking among teens. Teens admitted spending nearly an equal amount of time talking as they do texting each month. The feature is so important to them that if texting were no longer an option 47% of teens say their social life would end or be worsened - that's especially so among females (54% vs. 40%).
Teens say texting has advantages over talking because it offers more options, including multitasking, speed, the option to avoid verbal communication, and because it is fun - in that order, according to the study.
With more than 1 billion text messages sent each day, it is no surprise that 42% of teens say they can text blindfolded, the study found.
Four percent of cell-owning teens ages 12 to 17 say they have sent sexually suggestive nude or nearly nude images or videos of themselves to someone else via text messaging, a practice also known as "sexting"; 15% say they have received such images of someone they know via text message.
Video Games
Virtually all American teens play computer, console, or cell phone games. The gaming experience is rich and varied, with a significant amount of social interaction and potential for civic engagement.
Game playing is universal, with almost all teens playing games and at least half playing games on a given day. Game playing experiences are diverse, with the most popular games falling into the racing, puzzle, sports, action and adventure categories.
Game playing is also social, with most teens playing games with others at least some of the time and can incorporate many aspects of civic and political life.
Game playing sometimes involves exposure to mature content, with almost a third of teens playing games that are listed as appropriate only for people older than they are.
Blogging
In 2006, 28% of teens ages 12 to 17 and young adults ages 18 to 29 were bloggers, but by 2009 the numbers had dropped to 14% of teens and 15% of young adults. During the same period, the percentage of online adults over thirty who were bloggers rose from 7% blogging in 2006 to 11% in 2009.
Much of the drop in blogging among younger internet users may be attributable to changes in social network use by teens and young adults. Nearly three quarters (73%) of online teens and an equal number (72%) of young adults use social network sites. By contrast, older adults have not kept pace; some 40% of adults 30 and older use the social sites in the fall of 2009.
Twitter
Teens ages 12 to 17 do not use Twitter in large numbers – just 8% of online teens 12 to 17 say they ever use Twitter, a percentage similar to the number who use virtual worlds. This puts Twitter far down the list of popular online activities for teens and stands in stark contrast to their record of being early adopters of nearly every online activity.
Facebook and social networking in general
At the start of 2010, 40% of Facebook users were under the age of 25.
A majority of teens (58%) do not think posting photos or other personal info on social networking sites is unsafe.
Nearly half of teens (47%) are not worried about others using their personal info in ways they do not want (although that represents a 10-percentage-point improvement over 2006). About half (49%) are unconcerned posting personal info online might negatively affect their future.
A large majority of teens (71%) have established online profiles (including those on social networking sites such as MySpace, Friendster and Xanga), up from 61% in 2006.
Online privacy
Almost 70% of teens regularly receive personal messages online from people they do not know and most of them do not tell a trusted adult about it.
Teens readily post personal info online: 64% post photos or videos of themselves, while more than half (58%) post info about where they live.
Females are far more likely than male teens to post personal photos or videos of themselves (70% vs. 58%).
Nearly one in 10 teens (8%) has posted his or her cell phone number online.
Online bullying
Overall, 19% of teens report they have been harassed or bullied online, and the incidence of online harassment is higher (23%) among 16 and 17 year-olds. Girls are more likely to be harassed or bullied than boys (21% vs. 17%).
Violence in youth culture
Youth violence is widespread in the United States and is the second leading cause of death for young people between the ages of 10 and 24.
In 2006, 5,958 young people aged 10 to 24 were murdered—an average of 16 each day. Of these victims, 87 % were male and 13% female.
Of this same age group, homicide is the leading cause of death for African-Americans and the second leading cause of death for Hispanics. It is the third leading cause of death for Asian/Pacific Islanders, American Indians and Alaska Natives.
Among homicide victims ages 10 to 24 years-old, 84% were killed with a firearm.
Over 631,000 violence-related injuries in young people age 10 to 24 were treated in U.S. emergency rooms in 2007.
In a 2007 nationwide survey, 36% of high school students reported being in a physical fight during the past 12 months.
Nearly 6% of high school students in 2007 reported taking a gun, knife, or club to school in the 30 days before the survey.
An estimated 30% of kids between 6th and 10th grade report being involved in bullying.
Youth and smoking
During 2005, a total of 23.0% of high school students had smoked cigarettes during the 30
days preceding the survey;
Cigarette smoking fell by 15.6% to the lowest levels in 8 years.
Muslim Youth
Religion is an important aspect of life for a majority of Muslim youth. The percentage of young Muslims who say faith is important (77%) is roughly similar to the proportion of young Protestants (74%).
Young Mulims are, however, far more likely than young Jews (42%) and Catholics (57%) to say that religion plays an important role in their daily lives, but such views on the role of faith are even higher for young Mormons (84%).
Although young Mormons (68%) are the most likely group surveyed to say they attend a place of worship at least once a week, both young Muslims and young Protestants report similar levels of weekly religious attendance, or 41% each, while young Catholics and Jewish youth are the least likely to say the same.
Young Muslims are among the most likely religious groups surveyed to say they smoke. Twenty-four percent of Muslim youth say they do versus 12% of Mormons, 16% of Jews, and 17% of Protestants in the same age group. In the United States, 26% of young people between the ages of 18 and 29 say they smoke.
Muslim youths are less likely than youths in other religious groups to be considered "thriving." According to Gallup's life satisfaction measures, 4 in 10 young Muslims are considered to be thriving, compared with almost 7 in 10 young Jews and 6 in 10 young Mormons. Nationally, slightly more than one-half of youth between the ages of 18 and 29 are considered to be thriving.
While a significant proportion of young Muslims (24%) say they are professional workers, they are
less likely than Jews in the same age group (33%) to report having a professional job. As a point of comparison, 21% of young Americans overall say the same.
Sources