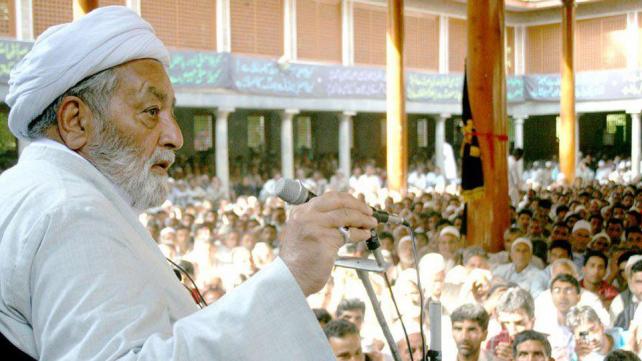 Assalamu alaikum:
America's upcoming midterm elections will be held just days away on November 7, 2006. This is a critical time for the Muslim community in this country and abroad. The lives of millions are affected by voters' choices in the United States. This is why Imams and Khateebs must use their Khutbas tomorrow to encourage all citizens to exercise their right to vote.
Our country is going through an extraordinary time, when our young men and women are dying in Iraq and Afghanistan, we are the world's most hated nation and every American's civil rights and freedoms are in jeopardy.
Mosques, like churches and other religious groups with non-profit status, cannot endorse candidates. However, we can and should encourage those who attend our Masjids to exercise the right and duty of citizens to vote.
I understand that some Muslims remain divided on the issue of whether or not it is Islamically permissible to participate in the American electoral process. In this regard, I would advise all of us to consider that the issue of voting or not is not really an issue of the foundation of faith. It is an issue of as- Siyassa Shariah, a matter of running and conducting the affairs of the Muslim Ummah depending on the particular circumstances. Given our extraordinary situation as Muslims part of a global Ummah, who are also privileged to live as a religious community in the world's only superpower, we can and must fulfill our duty to Allah to enjoin the good and forbid the evil. Voting is one of the most effective ways to encourage the leadership of this country towards the good for all of humanity.
For more information about the issue of Muslims participating in the North American electoral process, please see this interview with Dr. Jamal Badawi on the topic.
Wassalam,
Your Brother in Islam
Abdul Malik Mujahid
Photo Attribution: http://commons.wikimedia.org/wiki/File:Imam_Bargah_Ahmed_Pora.jpg