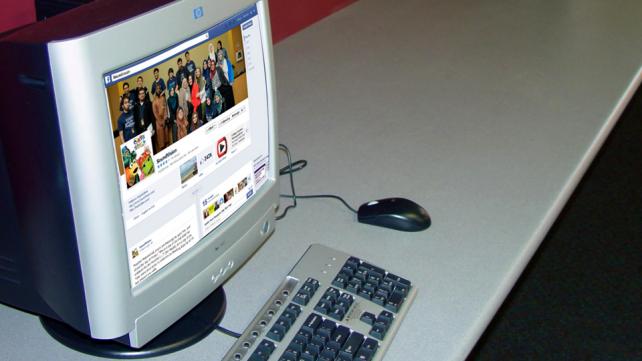 Facebook can be an endlessly helpful tool for your Masjid. Along with other social media tools, Facebook is a great way to connect with other organizations and supporters, find new faces in the field, and garner new supporters who don't already know your Masjid. Through social media, nonprofits like your Masjid can help mobilize and raise awareness about your mission and goals.
Social media allows you to find the users, rather than hoping the users will find you. No site does this better than Facebook.

More than 500 million people worldwide have a Facebook account. And thousands more join every week. About 25 percent of all users are based in the U.S, or 125 million people. So, odds are, most of your Masjid-goers have a Facebook account. This means you know exactly where your target audience is: online.
1. Gain instant recognition.
Fans pay attention to what you have to say (as long as you're saying something worthwhile). If your Masjid has a fan page, post daily wisdoms, links to quality Islamic sites, or causes your Masjid is supporting. With social media, you have the ear of anyone who "follows," "befriends" or "likes" you.
2. Facebook will drive traffic to your site, and in your Masjid.
Need donations to build a children's area in your Masjid? A food pantry? Soup kitchen? Link to the corresponding page on your Website, and also direct users to the online donation link.
3. Facebook has features, applications tailor-made to nonprofits.
One such feature worth checking out is Donor Choices. This indispensable fundraising feature will allow your Masjid to specify projects and outcomes that people can support when making a donation.
4. You can deepen relationships and engagement.
Facebook can enhance communication between your Masjid, other organizations and your community of supporters. Nurturing your online community means reaching Islam's message to more people, being more accessible, and gaining more support.
Creating a Facebook account is easy. It's keeping up with it that needs an investment of time. It is in your Masjid's best interest to designate someone whose responsibility it is to keep the Masjid's online community up-to-date on any goings-on, events, causes, news, etc.
5 Steps to Creating Your Own Masjid Facebook Page
Create an official Fan Page. Note: when choosing what kind of organization, choose "Non-Profit." DO NOT make a community page. Then click "Create Official Page."
Upload a logo or image for your organization. Make sure the image represents your Masjid.
Under the "Info" tab, enter your Masjid's bio and mission.
Find friends. Add people you know—friends, coworkers, other organizations and colleagues, neighbors, etc.—and ask that they "suggest" you to others.
From then on, start posting photos of your Masjid, its people and its events. Post community news. The point is to stay engaged, and posting quality content will keep others listening to what you have to say.