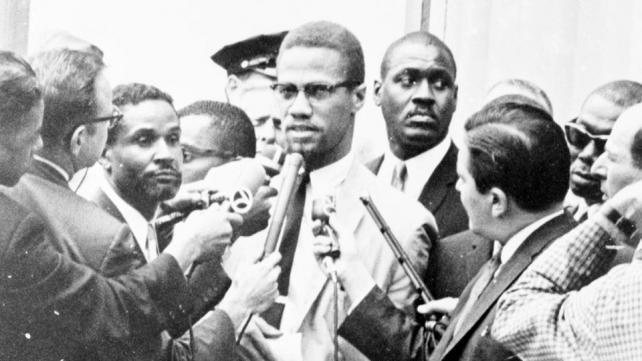 Prophet Muhammad, God's peace and blessings be upon him, said:
"The best of what a man leaves behind are three: A righteous child who supplicates for him, ongoing charity the reward of which reaches him, and knowledge that is acted upon after him" (Ibn Majah).
Knowledge of Islam was and continues to be the most precious commodity in the world. In the United States, there was a systemic and institutionalized effort to separate Muslims from their religion after they were captured and victimized by the international slave trade.
But the Dawah (inviting others to the faith) of Islam continued in spite of those efforts. In the 1700s Ayub Job Suleiman Diallo (Job ben Solomon) educated Americans to what it meant to be Hafiz of the Quran (someone who has memorized the Quran); Yusef Ben Ali fought with General Sumter in South Carolina and inspired American interest in Muslim military strategy; the life story of Kunte Kinte in the 1977 television mini-series Roots informed the African-American community about Islamic heritage and began the African-American cultural tradition of tracing family history.
In the 1800's, Yarrow Mamout, whose portrait is at the Philadelphia Museum of Art, enlightened others of Muslim business knowledge; Omar ibn Sayyid demonstrated Muslim scholarship with his Islamic articles, autobiography, and translation of chapters of the Quran; Abdur Rahman Ibrahima educated Americans about Muslim and African royalty and civilization.
Muslims from the 1900s continued the Dawah. Sister Amina Amatul Haqq, a teacher and activist from New York, co-founded the Northeast Muslim Women's Alliance. Sr. Amatul's Dawah and impact significantly educated others. In 2008, her years of service to both the Muslim and outer community in promoting women's rights, social justice, and racial harmony was commemorated by the Borough of Queens in the City of New York with a day in her honor: "Sister Amina Amatul Haqq Day".
Sister Tayyibah Taylor, founder of Azizah Magazine, written by and for Muslim women, captured a New America Media Award and three FOLIO Eddie awards. Her Dawah efforts afforded Muslim writers opportunities to be published on a national form. She served on the board of directors of Atlanta Interfaith Broadcasters, the board of trustees for the Georgia Council for International Visitors, Faith Alliance of Metro Atlanta, Women's Islamic Initiative in Spirituality and Equality, and volunteered with the Interfaith Community Initiative. In 2011 she was included in The Huffington Post's "Ten American Muslim Women You Should Know ".
El-Hajj Malcolm Shabazz is almost a household name in America. Although initially reprimanded, America grew to understand that "Malcolm X" was a social reformer. His message of "Black" empowerment taught African-Americans that Islam was the religion of their ancestors and offered them freedom, justice, and equality. In the 1950's most African-Americans didn't even know there was a religion named Islam. After that time and as through the Will of Allah, Brother Malcolm grew in knowledge of the full tenets of Islam. His effort and impact on the African-American community is almost immeasurable with mosques, schools, streets, libraries and educational centers named after him. His name is Dawah because he is such a well-known American figure.
The most dynamic and far-reaching Dawah came from Imam W.D. Mohammed. His endeavors generated mass knowledge of Islam, leading to the largest mass conversion in the United States and perhaps the world when he took office in 1975 and created the World Community of Al-Islam in the West. At that time there were over 75 communities around the United States and Caribbean that he taught the concept of Tawheed, Oneness of God, and the understanding that Allah is The God, and Muhammad, God's peace and blessings be upon him, is the last and greatest messenger. The African-American culture and community was forever changed. In 1977 he led the largest delegation of Muslim Americans to Hajj.
Imam Mohammed called himself the Muslim American Spokesman for Human Salvation and taught those in his association that being Muslim and American were not competing ideas. In his political dawah in 1984, for the first time in American history, Imam Mohammed took a delegation of 10,000 Muslims to the nation's capital for the first ever Muslim Political Convention.
In 1992, he delivered the first Invocation in the U.S. Senate to be given by a Muslim. He informed them about Islam and prayed at the invitation of then-President Bill Clinton for the first Inaugural Interfaith Prayer Service in 1993, and again in 1997 for the Presidential Inauguration Day National Prayer Service.
He was respected in the worldwide Muslim community as well. Some of his most far-reaching collaborations include traveling to Saudi Arabia in 1990 at the invitation of King Fahd Bin Abdul-Aziz to serve in a consultative role, participating in the 1997 Organization of the Islamic Conference (OIC) in Tehran, Iran and in 1999 sending a delegation of African-American Muslim students with scholarships to study at the Abu Nour University in Damascus under the direction of the Grand Mufti of Syria, Sheikh Ahmad Kuftaro.
His interfaith Dawah was unprecedented. In 1995, he was the keynote speaker at a Muslim-Jewish Convocation in Glencoe, Illinois. He created a relationship with the Focolare Movement of the Catholic Church, and is the only African-American and Muslim to have been invited by Pope John Paul II in 1999 to speak from the pulpit of the Vatican and spoke about Islam to over 100,000 people. His portrait, commissioned by Morehouse College, hangs in the MLK, Jr. International Chapel with those of President Jimmy Carter, Martin Luther King, Jr., Nelson Mandela, and the Dalai Lama.
Imam W.D. Mohammed and the other Muslims in this article have all long since returned to Allah. What they have in common is that their legacies continue to be substantial and significant. They have been blessed to be doing Dawah even in death. May Allah forgive them of their faults and their graves be widened.