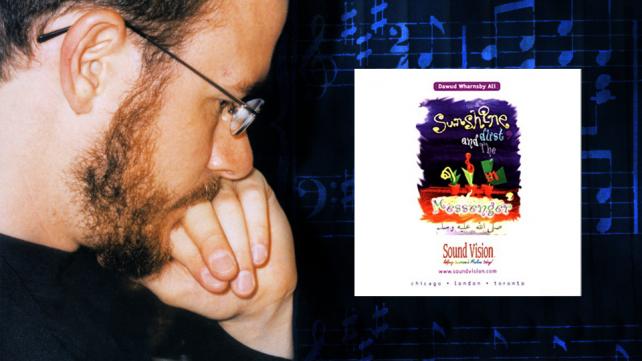 (Sound Vision, 28 minutes)
Mr. Wharnsby-Ali, a Canadian folk singer best known for his Islamic children's music, gears this effort primarily to adults. But the music retains its playful character. Told form a child's perspective, "The Blue Sky is Blue (Like Blue Bubble Gum)" beckons parents to "be patient like the Prophet" Mohammed. With soft drums beating in the background, "Why are the Drums So Silent?" cautions listeners not to fill their lives with clatter. And in "Give a Little," one of the stronger tunes, Mr. Wharnsby-Ali encourages listeners to "cure your greed, purify your wealth" and reach out to people in need.
Mr. Wharnsby-Ali's message is substantive, and his vocals are compelling - similar in style to Peter Yarrow and Paul Simon. Most of the music is done in English and a capella, with smooth harmonies, sometimes reminiscent of Simon and Garfunkel and at other times Gregorian chant. But this music isn't meant merely to entertain. Between songs are Arabic prayers and, in one case, a visualization sequence that asks listeners to hear the "rhythm of the clapping of the thunder and rain" as the sound of thunder and rain plays in the background. The project is highly sensory with an emphasis on the sounds and rhythm of creation.
©The Dallas Morning News copyright 2000