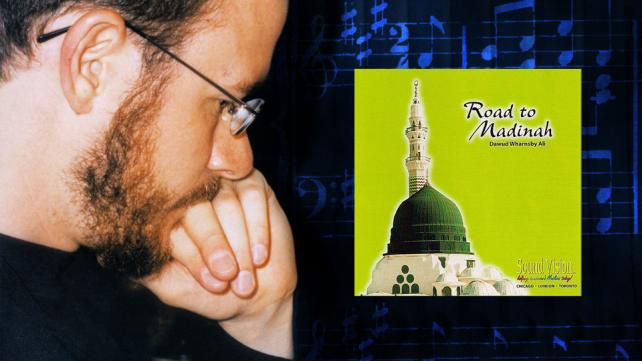 Complex vocal arrangements and strong percussion underscore songs about humility, patience during hardship and daily reflection of one's actions.
The powerful upbeat nasheed "What Did I Do Today?" reminds us to reflect on our lives everyday.
The inspiring title song of Madinah tun-Nabi will (almost) take you to the streets of Madinah.
Also featured is a song from the award-winning Sound Vision documentary Hijab: An Act of Faith.
The recording's other enjoyable songs can bring tears and smiles at the same time. Dawud Wharnsby Ali continues to successfully provide us with Halal, inspiring entertainment for young and old alike.
Halal, quality entertainment may seem like an oxymoron for some. But not for those who have been following Dawud Wharnsby Ali's nasheeds.
This is the third consecutive hit recording by the famous artist Dawud Wharnsby Ali of Whisper of Peace and Colors of Islam.
It is a collection of 8 inspiring songs, a potpourri illustrating a Mumin's character.