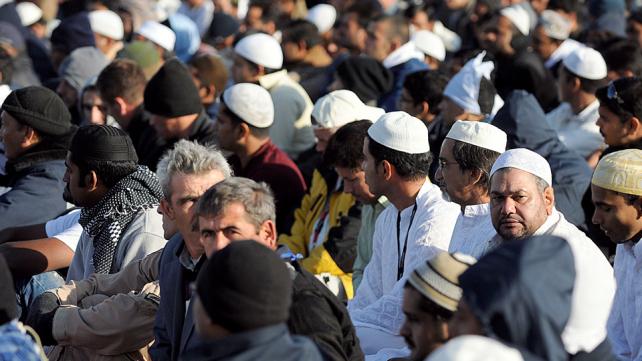 Apart from getting together with extended family, catching a movie with friends, or going out to eat, Eid ul Adha 2021 ideas are sometimes hard to come by. It's tempting to fall into the old routine of eat, eat, and settle down for some passive entertainment or hanging out time.
While there's nothing wrong with any of these things, it's nice to try new ways to make our holiday more meaningful than a two-hour film or post-Eid indigestion.
Below are some unique Eid-ul-Adha 2021 ideas to try out this year with family, friends or both.
1. Skype with your Hajji
Set up a Skype call with a family member or friend going to Hajj this year. As you offer your Eid greetings, ask if they can, for example, show you a view of the Kaba from their hotel room, or share some of the amazing things they saw or did over the last few days.
2. Give an Eid experience
While tangible gifts are usually what make Eid special for younger kids, older people tend to value more than that. In specific, with busy schedules, it's the gift of time, a shared experience, that tends to matter.
This Eid ul Adha 2021, find an activity everyone will enjoy that you may have been putting off as a family or with friends and invest in it. It could be a boat ride, a tour of a new part of your city, or bungee jumping. Share an amazing Eid experience that will leave you with lasting memories.
3. Keep the seasonal in mind
Because of the lunar calendar cycle, Eid-ul-Adha 2021 can fall in any season. That means that if, for example, the holiday is falling during the fall, consider taking advantage of cultural staples of the season to give the holiday a unique flavor. Add pumpkin pie as one of the desserts, or an ethnic version of a turkey recipe as a main course; play football in the backyard; take a long drive and shoot pictures with your Eid present digital camera of the amazing fall foliage.
4. Eid talent show
Host an Eid talent show in your basement to lighten up the atmosphere with family and/or friends. This can include stand up comedy, singing appropriate songs or Islamic parodies of popular songs, as well as other talents like juggling, fast, on-the-spot painting or drawing, as well as a light show simply using glow sticks and a popular Nasheed.
5. Check out a Muslim-themed film
If going to the movies is a must for fun, then consider checking out a film on the big screen with a Muslim theme. One year during Eid, two films were playing in different parts of the U.S.: "Fordson: Faith, Fasting, Football and the American Dream" and "Journey to Mecca: In the Footsteps of Ibn Battuta". The former tied in with the fall football theme. The latter offered an incredible, giant screen look at Hajj that made you feel you were right in front of the Kaba.
6. Visit a house-bound relative(s)
While it's easy to drive over and get together with extended family over the Eid holiday, consider dropping in for a visit to a relative who hasn't been able to get around much and would prefer to be visited in the peace of their home. Don't forget to bring an Eid gift.
7. Give thanks by giving back each of the four days of Eid
Eid-ul-Adha has traditionally been considered a four-day holiday. Think about at least one way you can give back each day of the holiday as an expression of your gratefulness to God for all of your blessings. You can give up a bad habit for all four of the days; reconnect with a long-distance relative or friend; bring Eid gifts for the children of someone who's lost their job or share the money you were about to spend at Starbucks with a hungry panhandler.
Photo Attribution: isafmedia http://www.flickr.com/photos/isafmedia/5184023855/