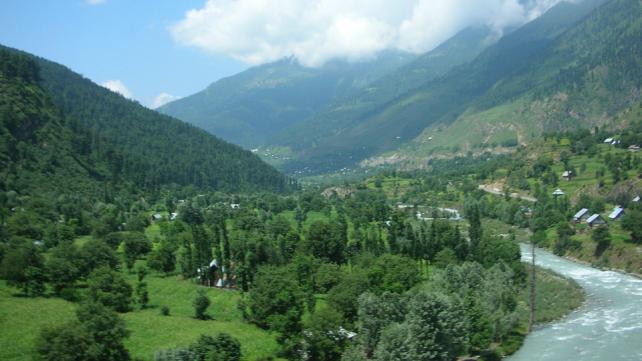 Kashmir is the responsibility of all Muslims, and we must speak out against the atrocities and demand a fair settlement of the issue.
Br. Ghulam Nabi Fai is the executive director of the Kashmiri-American Council (KAC) in Washington, D.C. Br. Mushtaq Jeelani is executive director of the Kashmiri-Canadian Council (KCC) in Scarborough, Ontario.
Generally, the strategies they have suggested are focused on educating others about Kashmir, and applying political pressure locally to try to change the situation there.
Both of them have provided practical ideas of what we can do, and in some cases Sound Vision has added its own ideas below:
1. Inform yourself
To be able to get any message across, you have to know what you're talking about. Three websites you can consult which provide backgrounds and current developments about the situation in Kashmir are the KAC's site at http://www.erols.com/gfai/index.html, the KCC's site at http://www.kashmiri-cc.ca and http://www.ummah.net/kashmir/, maintained by Gharib Hanif.
2. Write a letter to your MP, Senator, or Congressperson
Drafting a letter to your member of Parliament, senator or congress person is the next step.
3. Make presentations
Arrange to formally visit your local MP, Senator or Congress person to do a brief presentation on Kashmir: where it is, what's going on there, and what we should do, using the above-mentioned points.
Stress that Canada, the United States and Britain all co-sponsored the 1948 United Nations resolution which envisaged a cease-fire, the withdrawal of all outside forces from Kashmir, and a plebiscite under the control of an administrator who would be nominated by the Secretary General.
This point should stress that Americans, Canadians and the British have a duty to Kashmir.
If going alone is too daunting or difficult, co-ordinate with others and go as a group.
4. Talk to the academics
Br. Mushtaq of the KCC encouraged the student community, in particular, to educate academics (i.e. professors) who specialize in South Asia, or South Asian studies about Kashmir.
We should remember that often, academics are considered "experts" in their field, particularly by their colleagues and media. Showing them another side of the issue of Kashmir will help shift the perspective in these two domains.
5. Meet and use the press
Making presentations to and meeting with media professionals about the issue of Kashmir is also crucial. Kashmir, as mentioned above, has been presented by the media primarily as an Indian-Pakistani dispute.
Use the same above-mentioned points to emphasize that Kashmir is about 13 million Kashmiris and their political aspirations, rights, and the human rights abuses they have been enduring.
Journalists need to be informed about what's going on there, and encouraged to include a Kashmiri perspective to developments in the area.
If this perspective cannot be obtained from Kashmir, then direct them to organizations like the KAC or the KCC.
As well, write letters to the editor and opinion pieces in newspapers and magazines about Kashmir. Respond when anyone tries to cover up atrocities, or frame this as an issue solely about India and Pakistan.
"Kashmir Valley" by tkohli at Flickr - http://www.flickr.com/photos/tkohli/3976858575/. Licensed under Creative Commons Attribution 2.0 via Wikimedia Commons - http://commons.wikimedia.org/wiki/File:Kashmir_Valley.jpg#mediaviewer/File:Kashmir_Valley.jpg