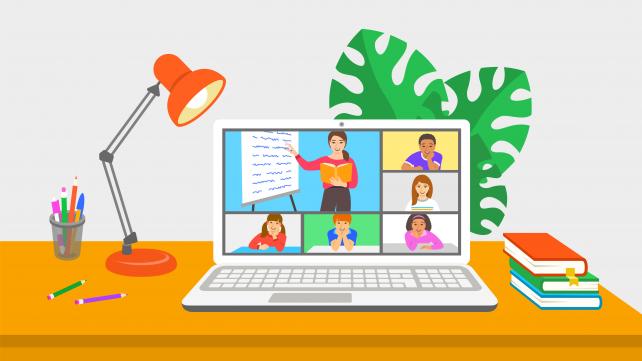 As the school year comes to a close, students, parents and teachers take a collective sigh of relief and satisfaction for a mission well accomplished. School teachers from preschool to college have been tasked to do more than ever before, as many taught virtually for the first time or juggled teaching hybrid classes during the current pandemic.
Teachers' instructional delivery responded to ever-evolving teaching methods, strategies, and lesson plans. Our educators, whom we trust to teach our children or ourselves, have worked hard this year, and we acknowledge their efforts.
If you are looking for an end-of-the-year gift for a teacher that is beyond a $10 gift card, below is a list of ideas that are not too costly, and would certainly be appreciated.
1. Not Just A Thank You Note
One thing that all educators are striving for is to impart information in such a manner that their students receive and understand the lesson. A thank you note is always appreciated, but a thank you note that specifies what was learned is a keeper!
From the kindergartener printing words to demonstrate their learned skill to write, to the high school junior who finally understood Calculus, educators want to know that they got through. So be specific if you write a thank you note.
2. Cloth Mask
If your school has its logo or mascot printed on cloth masks for sale, this is a nice gift for a teacher. Many educators returned to the classroom without themselves being vaccinated, which means that they literally put their lives at risk.
Naturally, wearing a mask was the norm and a school mask or alternatively, a mask with a personal message that the student knows the teacher recognizes, uses or likes is both fun and functional. Think of a mask printed with "E = mc2" for your math instructor or a mask with an Islamic saying, Arabic calligraphy, or "Assalaamu Alaikum" for your Muslim teacher.
3. Plastic Desk Organizer
Schools struggle with their budgets, which means that teachers often buy school supplies out of their own pockets. An educator juggling the demands of teaching has a lot to coordinate and a desk organizer is a handy gift that works whether teaching virtually or in person.
4. Portable Charger
Regardless of what circumstances an educator is teaching under, technology plays a large part in their instructional day. As the demands of teaching require an "ever-ready" response from school administrators, parents, and students, a portable charger is a welcome addition to any educator's supply bag.
5. Bookmark
In order to be a good educator, professional development is required. This means that teachers have to read and study not only to prepare lessons, but also to stay current with teaching strategies, methods, and course content. A bookmark can be something that reminds a teacher about a particular student.

Students in an Islamic school can design their own bookmark with Quranic verses, quotes from Hadith, pictures of mosques, Islamic greetings, or even Arabic calligraphy. Teachers who are not Muslim often enjoy the uniqueness of a bookmark with calligraphy or Islamic art.
6. Magnet or Vinyl Sticker
There are a number of companies online that will customize a magnet or vinyl sticker. Many teachers enjoy having magnets to hold important information in place, or a vinyl sticker that has a saying or quote that is meaningful and transferable from home to classroom.
7. Personalized Tote Bag
Educators love to have reminders of their students and/or classes. A blank muslin tote bag can be purchased from the cheapest of stores and then decorated with cloth paint, cloth, beads, or even iron-on decals or pictures that print off the computer and iron on the bag.

Preschool and kindergarten staples are handprints, while teens may design a more sophisticated bag of their own signature or departing words - especially if they are graduating.
8. Easy To Care For Plant
Plants are enjoyed by educators because they brighten any space, beautify the area, and freshen the air. A plant that is easy to care for like aloe vera is a nice addition to a teaching space
9. Personalized Mug or Water Bottle
A decorated mug or water bottle can be personalized just like the magnet or tote bag. There are many printing shops and online vendors that will personalize a mug or water bottle to your specifications. Some online stores sell mugs with "Jazak Allah" and other Islamic sayings that any Muslim teacher would enjoy.
10. 365 Desktop Perpetual Calendar of Quotes
Teachers love to be inspired. Perpetual yearly calendars with 365 verses from the Quran may be bought online. These are appropriate for teachers of all subjects and may be quotes, words of inspiration, jokes, and even teacher-specific sayings. They are usually small and fit easily on a teacher's desk. They are also fun to read. Since they are perpetual, they can be used for multiple years, as they typically will only include the month and day, not the year or day of the week. Teachers in Islamic schools may even use the Quranic perpetual calendar to share verses with students each day.
---
(06/04/2021)