Adams World Club Classes (4-7 Years)
Classes: Mondays-Fridays from 4-4:30pm Eastern Daylight Time (check times in your area)
Curriculum: Islamic Studies content through songs, storytelling, art projects, cooking, movement, games and more!
Hosts: Miriam Mohamed, Inas Abusheikha, Huda Amareh
Tuition Fees: $99 per month | less than $5 per class
Classes start on Monday, April 12 and run through Tuesday, May 11, 2021
Click here for more information.
REGISTER for Adam's World Club classes here
---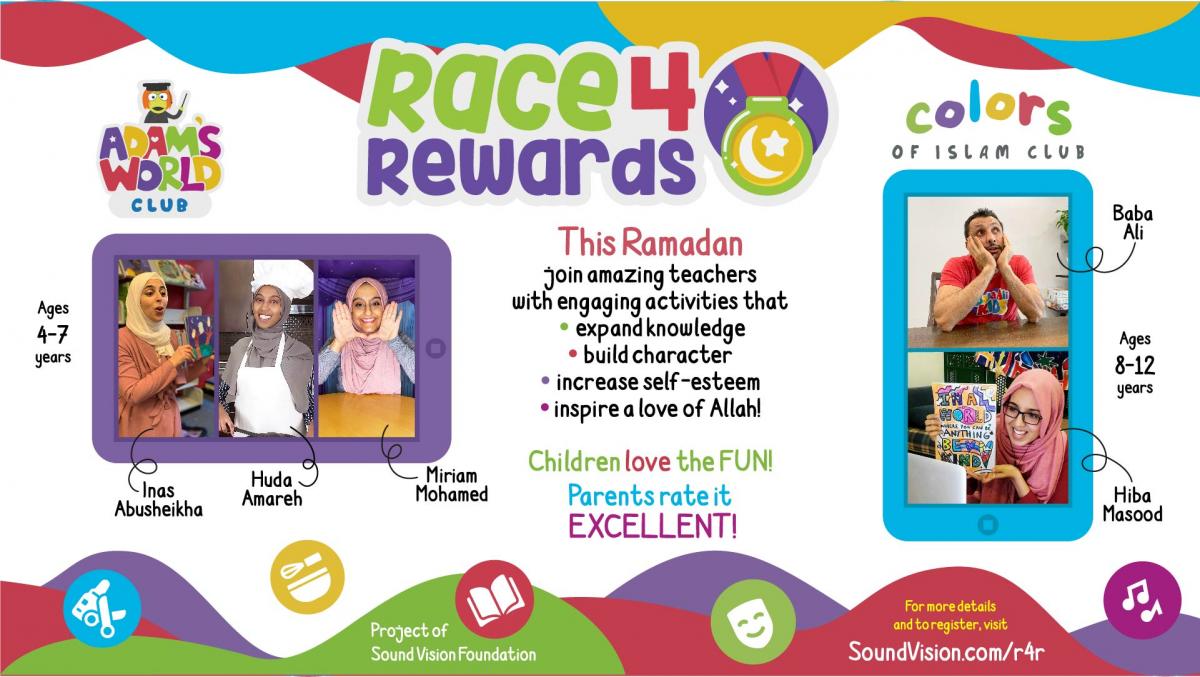 Colors of Islam Club Classes (8-12 Years)
Classes: Saturday and Sundays from 12N-1pm Eastern Daylight Time (check times in your area)
Curriculum: Islamic Studies content through storytelling, art projects, cooking, online games and more!
Hosts: Baba Ali, Huda Amareh
Tuition Fees: $39 per month | less than $5 per class
Classes start on Saturday, April 17 and run through Sunday, May 9, 2021
Click here for more information.