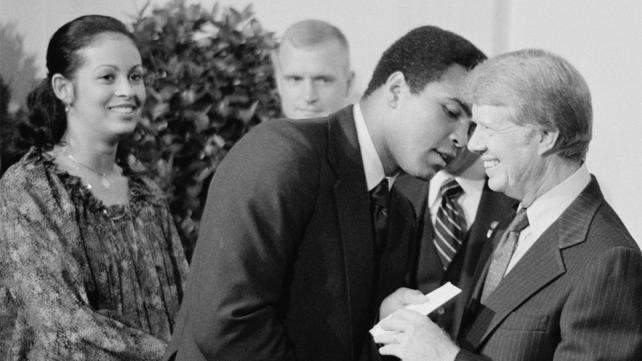 Today more than at any other point in our history, each and every Muslim will be viewed by people as a representative of Islam. How we conduct ourselves will have a direct impact on how people think about our beliefs and values. Muslim lives have been lost in this tragedy, we are outraged, we are grieving and we are under attack from those who do not understand us and who are looking to vent their anger. We can ALL play a role in helping to save more innocent lives from being destroyed.
Aside from Islamic media, there are virtually NO positive images of Muslims in the mainstream. To make matters worse, Muslims often keep to themselves and do not participate in important efforts to promote the public good. Non Muslims, therefore, have no way of understanding what is "normal Muslim" behavior. When they are surrounded with information about extremism and fanaticism, it is easy to believe this is how we really are.
For too long Muslims have been on the sidelines, content to let others work in order to find out the truth about us and our way of life. It is time for all of us to help others understand - with actions and not just words.
9 Pro-active Things to Do During This Crisis:
[All communities are encouraged not only to inform the media about their activities but also other Muslim organizations like SoundVision.com. Let us inspire and inform all of American society - both Muslim and non Muslim.]
1. A City-Wide Day of Fasting and Prayer (Nafl Siyam and Dua).
It is from the practice of the Prophet, peace be upon him, to fast on Mondays and Thursdays. Let our communities use this tradition to perform optional fasts and make dua for God's peace, mercy and healing.
Advertisements should be taken in out in local newspapers and non Muslims should feel welcome. Let our neighbors and the media know that Muslims truly care and are concerned for our society. Of course, proper security arrangements need to be in place. This can be done with the cooperation of the local police. If large numbers of non Muslims attend, let them know briefly the importance of acts associated with Islamic fasting - e.g., adhan, iftar, and, salat. You may want your interfaith groups to also give a call for this day or you give out a joint call for this.
2. A Public Prayer Meeting.
During times of great turmoil and uncertainty, Muslims have been known to make dua and perform salat outside of the masjid. The Prophet, peace be upon him, appealed to Allah for rain and also performed a special salat for this purpose. Let Muslims of all walks of life gather together and let them show non Muslims their true feelings of compassion and sympathy.
Again, ads can be purchased to publicize this event and the media should attend. If possible the community should publicly offer charitable funds to organizations who are helping with relief efforts, or, to local Fire and Police representatives. Many firefighters and police officers have lost their lives and some of their families are in need. There is already a fund set up for families of New York firefighters. Security concerns should not be overlooked at such events. Speeches and supplications should be brief, dignified and understandable to all who attend. If a salat time approaches, arrangements for salat - with a brief explanation for non Muslims - should also be made.
3. Organize Blood Donations.
According to the New York Blood Center website, blood donations will be needed for about another two months. Masjids, Muslim organizations and concerned community members should work with their local Red Cross in organizing large scale blood drives. If a blood donation center can be set up in a masjid or Islamic school, this is even better. Keep in mind that most of these agencies are over busy and may not be able to come to your masjid for several weeks. In that case find out where a drive is taking place and go there with other believers.
For example many Chicago Muslims in Islamic attire came to Rev. Jesse Jackson's Operation Push headquarters for their blood drive. It may also be a good idea to send an email to people at work to organize a blood drive at your office. (Adequate blood supplies are a major societal need. Many times, especially in the summer, hospitals don't have enough blood. Therefore, regular donations throughout the year can be a welcome, life-saving practice.)
4. Islamic Full-time and Weekend Schools Can Raise Funds.
Let our children take an active and prominent role in raising funds for victims of this catastrophe. Bake sales, pooling donations from family, friends and neighbors, selling chocolates - there are many ways that Islamic schools can raise funds. Children should also be encouraged to present the funds raised to their local charity. A press release from your school/masjid should go out about it. When the Islamic Foundation School in Villa Park, IL did this the news went out and many non-Muslims sent in their donations and joined the children's effort.
5. Get Well Cards and Messages.
Both Muslim children and adults can send heartfelt messages to people who are recuperating in hospitals throughout New York and Washington.
6. Interfaith Condolence Meetings.
Let us gather with all people of conscience to express our condolences to the bereaved and to express our solidarity with the victims and their families.
7. Recognize the Work of Muslim Doctors and Nurses.
As you read these lines, Muslim doctors, nurses and health professionals throughout New York and Washington are working around the clock to help save lives. These brothers and sisters are showing the true Islamic spirit of caring and compassion and all Americans need to know of their contribution.
8. Muslims Throughout the World Can Donate.
Through the internet, Muslims from anywhere in the world can donate via secure online sites. One of the most prominent organizations during this disaster has been the Red Cross. People can donate through them. On a local level, it will be preferred to collect donations through your masjid or a Muslim relief agency and send the funds out collectively.
9. Reach Out to Your Neighbors.
At times like this our neighbors may wonder if they are living next to a terrorist. Help remove their fears about us! Start by doing something thoughtful and considerate for your neighbors. One sister began making small presents of food and passed them out to people who lived closest to her. Alhamdu lillah, one man was so touched, he started to cry. Small acts of kindness will help people see us correctly. This will help engender trust and, over time, people will realize for themselves the difference between Islam and acts of terrorism.
"Muhammad Ali and Jimmy Carter" by Trikosko, Marion S., photographer - Library of Congress Prints and Photographs Division, U.S. News & World Report Magazine Photograph Collection.This image is available from the United States Library of Congress's Prints and Photographs division under the digital ID ppmsca.09784.This tag does not indicate the copyright status of the attached work. A normal copyright tag is still required. See Commons:Licensing for more information. Licensed under Public domain via Wikimedia Commons - http://commons.wikimedia.org/wiki/File:Muhammad_Ali_and_Jimmy_Carter.jpg#mediaviewer/File:Muhammad_Ali_and_Jimmy_Carter.jpg