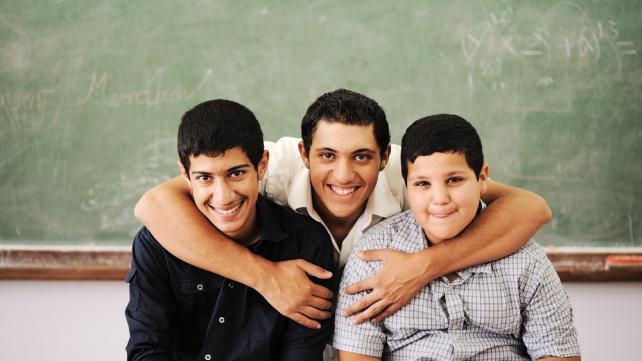 Children ages 12 to 18 may be the hardest to entertain and keep busy during the summer. But the more relaxed schedule presents opportunities to benefit them spiritually, intellectually, socially, and physically. Here are some ideas for each of the eight weeks of the summer vacation.
JULY 2020
Week 1
Commit to volunteering once a week starting this week until the last week of August.

Choose any cause online to maintain your health and safety. Some ideas:
- Tutoring
- Making calls and sending messages to coordinate donations to food pantries and shelters
- Making calls for an election candidate
- Writing content or managing technical matters for a non-profit's website
- Helping people write or edit resumes
- Making videos to promote an organization whose work you support
- Writing fundraising appeals for good causes

Start writing a poem, short story or essay that you will enter in a writing contest in the fall or submit to a website of your interest.

Choose a genre you already enjoy (e.g. science fiction), and give it a Muslim flavor. Google "writing, photography, and video contests for teenagers" for ideas on where to submit your work.

Begin teaching a younger sibling some aspect of Islam every day.

This can be a short chapter of the Quran, or it can also be simply sitting with him or her and discussing the latest episode of Adam's World, doing some Islamic arts and crafts, or praying together.

Research potential college majors.

Consider taking an online visit of any that catch your interest.

Choose a way to stay active while maintaining physical distancing.

You can take up jogging, hiking, or, if you have siblings, racing, badminton, or other sports.
Week 2
Share your summer adventures on Instagram and Snapchat.

If you shared snaps of your Ramadan, do the same with your summer activities. Share some of the places you've seen while hiking, some of the volunteer projects you're working on, or you in action as you play a sport.

Set up a virtual tour of your local Masjid.

With the Masjid administration's permission, set up a virtual tour of the mosque, which shares not just pictures, but some of its history and other info not already on the official website. If you have the Masjid's permission, share what you've learned on Snapchat and Instagram. Also, brainstorm ways to help the Masjid on a monthly basis.
Do your volunteer duty for the week.

Finish up a major household project that's been left aside

. This can be trimming hedges, cleaning out a closet, dropping off unused items to a thrift store, etc.
Babysit younger siblings so your parents can have a date night.

Cook dinner for the family

. It can be as simple or as fancy as you like, from Make-Your-Own-Taco night to beef stroganoff. Make sure to sit together to share the meal. Prophet Muhammad, peace and blessings be upon him, said, "Eat together and mention the Name of Allah over your food. It will be blessed for you." (Abu Dawud)
Week 3
Go to the beach with family at Fajr time.

Since there are few, if any people on the beach at this time, it's an ideal one to pray and read the Quran together. Allah says, "...and hold fast to the recitation of the Quran at dawn, for the recitation of the Quran at dawn is witnessed." (17:78)
Do your volunteer duty for the week.

Take your younger sibling(s) to a nature preserve.

Make sure that when prayer time comes, you all pray together.

Sign up for an online creative class.

Learn a new skill, whether it's improving your recitation of the Quran, Islamic calligraphy, gardening, building a treehouse, nature photography, or anything else you've always wanted to tried yet.
Week 4
Organize a book club on

Google Hangouts

for the month of August with your friends.

Suggestions for Islamic books include:
- What Islam is All About by Yahiya Emerick
- A Young Muslim's Guide to the Modern World by Seyyed Hossein Nasr
- Everyday Struggles: The Stories of Muslim Teens by Sumaiya Beshir
Do your volunteer duty for the week.
Start a GoFundMe page for a family member or friend in need, or for a cause dear to you.

Get together with friends and make care packages for a local food bank.

Call the bank beforehand though and tell them about your idea. Ask them what kind of food they're looking for and make the bags accordingly.
AUGUST 2020
Week 1
Start your online book club.
By now, you should have finished the first draft of your essay, poem, or short story for the contest/publication you intend to submit the piece to by the fall. Aim to have it completed by the last week of August.

Contact a relative abroad who is about your age and the same gender.

Make it a habit to keep in touch once a month, even during the school year. You can share snaps if they're on Snapchat, text messages, or even send letters the old-fashioned way, on paper.
Do your volunteer duty for the week.
Week 2
Thoroughly clean up your room.

This will help you start off the school year free of junk and clutter, and it will also make your parents happy!
Do your volunteer duty for the week.
Week 3
Host an online "Back To School Resolutions" party.

Challenge everyone to share five resolutions they want to work on during the school year. The resolutions can be both serious and humorous.

Put together an old-fashioned photo album.

Pick a theme and print out the best photos on your phone to make an album.

Alternatively, digitize those priceless old photographs.

Save family history by storing them safely where they won't get lost or damaged.
Do your volunteer duty for the week.
Week 4
Finalize your essay, poem or short story.

Send it off to your chosen publication or contest.

Do your volunteer duty for the week.

And assess whether or not you can or want to continue during the school year. Consider volunteering at least once a month.

Call a meeting on Google Hangout of your friends who attended your "Back to School Resolutions" party.

Go over your resolutions. Have each person team up with someone else from the group who can help remind them of their goals during the school year.
Have a family BBQ and discuss with your younger sibling(s) how they enjoyed their summer and what they hope to achieve during the school year.