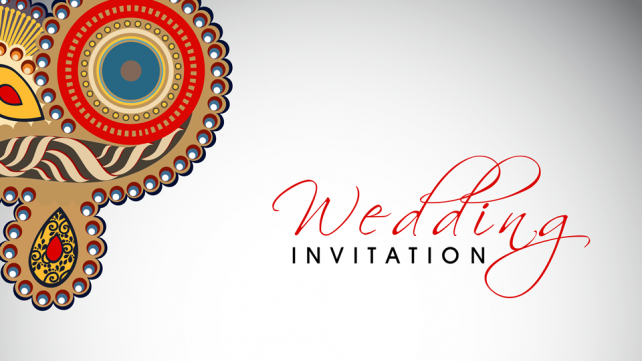 You can modify and use the text as it suits you.
It is good to include Islamic dates also. You can put this text on the inside of the card and choose an ayah to put on the front of the card. You can also put bismillah in Arabic at the top of the inside as well as out side along with a relevent Quranic verse.
Sample #1
Love fills a lifetime
And a lifetime begins this hour
When the two of us
Sara Kamal
And
Mike Ali
Begin a new life together
Come celebrate with us
As we marry
On Saturday, the sixth of May
Two thousand
At five o. clock in the afternoon
F irst Masjid Kaba
Hyde park, NY
Sample #2
With joyful hearts
We ask you to be present
At the nikah ceremony uniting
Fatimah Bibi
And
Ahmed Jones
On Saturday, the first of April
Two thousand
At eleven o' clock in the evening
Masijid Qurtaba
West Ridge
California
Mr. And Mrs. Jones
If you are unable to attend
We ask your presence in thought and prayer
Sample #3
Mr. And Mrs. Omar
Announce the marriage
Of their daughter
Nikia
to
Jamal
on Saturday, the first of Safar
Forteen hundred tweenty four
at
Islamic Center
Villa Park,
Illinois
Sample #4
Akhtar Fatimah and Muhammad Ali
Request the honor of your presence
At the waleema dinner of their grand son
Kamal Shareef
and his wife to be
Sarah Ali
On Saturday, Shaban first
Forteen hundred tweenty four
At Muslim Community Center
Chicago, IL.
RSVP
Mr and Mrs. Shareef
And
Mr and Mrs. Ali
Sample #5
As
Amber
And
Uthman
Enter into their new life together
Their parents
Leesa, and Sherman Abdur Razzaq
Ayesha and Kamal Ali
Invite you to share in the joy
When their children unite in marriage
On Safar First
Forteen hundred tweenty four
At
<insert location>
Sample #6
The sun, the stars, the earth
And all of God's creatures
Join in His divine plan of the universe
Come celebrate with us one special part
When we,
Ayesha and
Ali
Exhange marriage vowes
On Safar First
Forteen hundred tweenty four
At
<insert location>