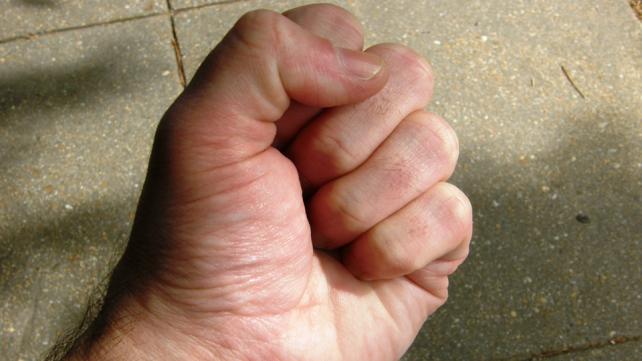 Muslim communities are not Immune to this disease
"I recommend that you treat women with goodness. The best of you are those who treat their wives the best."
— Prophet Muhammad
It is often assumed that domestic violence is permissible in Islam. While it may be a problem in the Muslim community as much as it is in other faiths, it is by no means allowed in Islam. In fact, the Prophet Muhammad said, "Do not beat the female servants of Allah." This includes not just wives, but all women—daughters, sisters, etc.
The Prophet also said, when asked about the obligations of a husband toward his wife: "Feed her when you eat, and provide her clothing when you provide yourself. Neither hit her on the face nor use impolite language when addressing her."
In citing these examples, we do not forget that domestic violence can happen to men as well as women.
And although Islam does not condone abuse, particularly between a husband and wife, it does not erase the fact that it can exist in our communities, hidden behind closed doors.
The Causes of Domestic Violence in Our Communities
The horrors of domestic violence occur in the Muslim community due to the same reasons they occur anywhere:
socio-economic factors
jealousy and unstable rage
a cycle of abuse in the family
mental illness (studies revealed a high rate of psychopathy among abusers)
social learning
The State of Domestic Violence in Our Communities
According to a Feb. 2009 survey conducted by Sound Vision, surveying more than 200 individuals across North America, about 7 in 10 people know someone who has experienced some degree of domestic violence.
Other important statistics include:
41 percent of almost 200 Muslims experienced domestic violence (either verbal, emotional, physical and sexual abuse), according to a Peaceful Families Project 207 survey.
One in every four women will experience domestic violence in her lifetime, according to the National Coalition Against Domestic Violence.
85 percent of domestic violence victims are women. Women between 20-24 years old are at the greatest risk of nonfatal domestic abuse. (NCADV)
Domestic violence is one of the most underreported crimes; only one-quarter of all physical assaults, one-fifth of all rapes, and one-half of all stalkings perpetuated against females by intimate partners are reported to the police.
According to the Sound Vision survey, 90 percent of men said they were never afraid of their spouse; only 50 percent of women indicated the same.
According to the Centers for Disease Control, domestic violence is a public health problem that affects more than 32 million Americans.
Domestic violence—whether it's verbal, physical, emotional, economic, or intimidation—cannot be condoned or accepted in our neighborhoods. It's up to family and friends to help those in abusive husband wife relationship to get out safely, and it's up to the victim to stop the cycle.
Muslims cannot turn a blind eye to domestic violence in our communities. Islam does not condone it, and neither should we.
Where to turn:
The National Domestic Violence Hotline – 1.800.799.7233