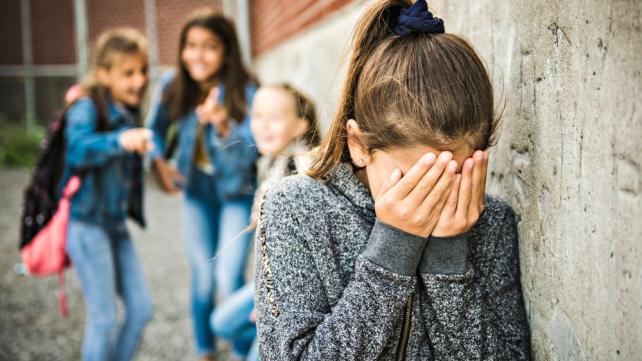 Muslim students in public schools in the United States often face discrimination because of their faith. A report by CAIR (Council on American-Islamic Relations) found that nearly half of Muslim students, 47.1%, reported being bullied for being Muslim. That is more than twice the reported national average of 20%.1
Currently, with the American media's overwhelmingly pro-Israel stance, Muslim students are feeling especially targeted. On their website, CAIR California writes, "In the wake of Israel's recent assault on Gaza, many schools and universities have recently released one-sided statements of support for Israel that have been emailed to students, families, and community members in their school districts. The schools' statements fail to acknowledge the dispossession of the Palestinian people under the illegal Israeli occupation and apartheid system or their humanity as they are bombarded and killed by Israeli forces. We know that these blatantly biased statements can be extremely upsetting and damaging to the Muslim and Palestinian communities. . ."2
Some students of Palestinian descent in Colorado spoke to CBS News about the harassment they have received in recent weeks. "My teachers and classmates have been calling us terrorists," said Lamar Darwish. "I really feel unsafe in the environment I'm in."3
According to an October 11, 2023 report by Maryland's WTOP News, "Dr. Zainab Chaudry, the director of the CAIR office in Maryland, said students have filed complaints at a number of the state's high schools and college campuses over the past couple of days. "Sometimes this can look passive like calling students 'terrorists,' and sometimes it's much more aggressive," Chaudry said.4
What can parents do to help protect their children at school, especially in this heated political climate?
1. Initiate a discussion with your children about the conflict.
Empower them to understand what is going on in the world so they are informed and aware. If you don't give them the Islamic perspective and a correct understanding of the current events and history of Palestine, your children likely won't hear it anywhere else. Don't assume they already know what's going on, or that they will come to you with questions or worries.
"Often parents choose to sit back, believing that their kids will start a conversation when they feel ready. That can be a mistake," said Waheeda Saif, a program coordinator at Riverside Trauma Center in Massachusetts. 'We don't want to wait for our kids to come to us,' she said." Saif suggests using open-ended questions to start a conversation: 'Have you heard what's been going on in the world?' 'Have you heard anything about what's going on in Israel and Palestine?' And just see what they say, and take it from there."5
2. Encourage your child to tell you immediately if they feel bullied.
Let them know that you take name-calling and any other harassment seriously. Explain to them that they have a right to fair and respectful treatment at school from their teachers, administrators, and peers. If they are not feeling safe or comfortable, then the school needs to address and resolve the issues. Reassure them that you will help them by speaking to the relevant individuals.
3. Carefully document the incident(s).
Write down all the details of the harassment (who, what, when, where). Were there any witnesses? Recording important details will help the school address the situation effectively. Each county or school district has its own rules for reporting and recording harassment, so make sure to follow your school's protocol.
4. Contact the school and do not let them minimize your concerns.
CAIR has provided a template Parent/Guardian Letter to Schools (K-12) Regarding Palestine that parents can use if a letter seems most appropriate.6 An in-person meeting might be more effective, depending on the situation. Either way, know that your child has a right to feel safe in school, and that it is your job as a parent to remind teachers and administrators of this, should any problems arise. Keep a written record of all your communications with the school. If you have an in-person meeting, once it is over, type up a summary of what was said and what specific steps the school intends to take. Email the summary to the school administration and all meeting participants.
5. If necessary, contact your local chapter of CAIR.
The CAIR website has a link called "Report an Incident." CAIR's mission is to protect the rights of Muslims, and they may be able to provide an advocate or give you further support or guidance. In addition to the national office, there are CAIR Chapters throughout the country that can assist.
6. Or contact the police.
If you believe your child is the victim of a hate crime, here are the steps to take.7 Hate crimes include violent acts committed (or threatened to be committed) on the basis of the victim's perceived or actual race, color, religion, national origin, sexual orientation, gender, gender identity, or disability.
End Notes
1 US Muslim students face high levels of Islamophobic bullying: Report
2 How To Respond When Your School or Employer Releases a Biased Statement About Israel and Palestine - CAIR California San Francisco Bay Area
3 Cherry Creek students concerned with bullying following the war in Israel - CBS Colorado
4 Advocates say Muslim students face harassment as conflict escalates in the Middle East - WTOP News
5 How to talk to children about the violence in Israel and Gaza
6 CAIR Parent Guardian Letter to School re Palestine
7 https://www.justice.gov/hatecrimes/report-a-hate-crime
Laura El Alam is a freelance writer and editor and the author of the book Made From the Same Dough, as well as over 100 published articles. A wife and mother of five, Laura lives with her family in Massachusetts. You can visit her online at www.seaglasswritingandediting.com.