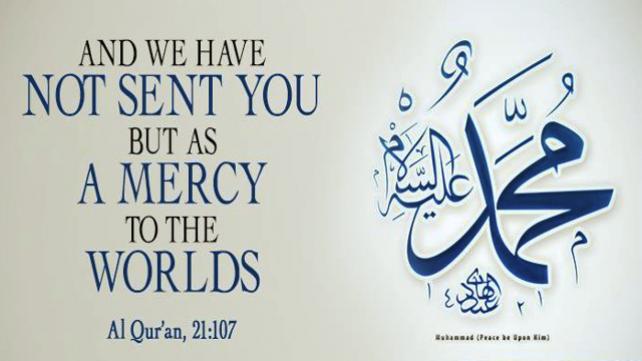 *What: Life and Legacy of Prophet Muhammad: A Seerah Conference
*When: Saturday, December 17, 2016 @ 10:00 AM - 4:00 PM
*Where: Shalimar Banquets, 280 W. North Ave., Addison IL 60101
*Why: This conference is about Love: Our love for the Prophet, peace be upon him, and his love for us. It is designed for Muslim to invite their friends and neighbors of other faith (or no faith), to help them understand our love for the Prophet, as well as his successful struggle for peace and justice among neighbors and nations.
*Who:
Artists:
Brother Dash (Spoken Word) | Rohina Malik (Play)
Speakers:
Janaan Hashim | Dr. Dilara Sayeed | Karen Danielson | Larry Greenfield | Zahra Billo | Mufti Kamani | Abu Hamza Eddie (Eddie's Show) | Imam Mustafa Elturk | Imam Malik Mujahid | Kristin Szremski | Dr. Ahmed Murad | Samana Siddiqui | Imam Musa Azam | Rev. Greenfield | Dr. Mohammad Siddiqi
*Registration: FREE Admission!. Online Registration is Required. Book Your Spot Now!
[SIGN UP FOR CLASSES NOW]
*Program: PRESENTATIONS | ART | SONGS & SPOKEN WORD | EXHIBITS
Classes / Workshops on Unique Topics:
[SIGN UP FOR CLASSES NOW]
What Would Muhammad Do? Keeping the Prophet Alive in Today's Complex Lives!
Issues of Freedom and Justice in the Muslim Ummah
Dealing with common objections aginst Prophet Muhammad
What would Prophet think of ISIS?
Serving the oppressed, the poor, & the refugees: Guidance from the Prophet's life
Ask us for Invitation Cards to invite your friends and neighbours of other or no faith!
Contact: seerah@soundvision.com | 1800-432-4262

---
Conference Program
Topics
Follow the Prophet: Rise Above Hate
The courage of the Prophet
Neighbors of the Prophet
Mary & Jesus in the Eyes of the Prophet
Constitution of the Prophet' peace sanctuary
The Peace movement of the Prophet and wars
7 ideas to make the Prophet Muhammad come alive for your children
Prophet the teacher of manners & etiquettes
War and Peace in the life of Prophet Muhammad, peace be upon him
Dealing with common objections aginst Prophet Muhammad
How Muslims Follow the Prophet in America
Can the Christians Love our Prophet, as We Love Jesus?
Schedule
10 AM Registration
10:30-11 AM Inaugural session
Quran recitation:
Translation:
Sr. Zahra Billo: Empowering ourselves on the path off the Prophet
Dr. Mohammad Siddiqi: Inaugural address
Emcee: Imam Musa Azam
11 AM to Noon: Classes [SIGN UP]
12:00 – 1:00 PM Lunch and Zuhr prayer
1:00 – 1:30 PM Nasheeds and Performances
Br. Dash Brookins: Stand with the Prophet (Spoken Word)
Sr. Rohina Malik: Streets of Madina (Play)
1:30 - 2:30 PM Can Christians Love Prophet Muhammad?
Session Chair: H. E. Stephen Bridges, Consul General of the United Kingdom
Sr. Janaan Hashim: Muslims love for Mary and Jesus
Rev. Larry Greenfield: Prophet Muhammad in the Eyes of Christians
Prof. William Schweiker: Can Christians Love Prophet Muhammad?
Emcee: Dr. Dilara Saeed
2:30 PM Asr Salat
3 PM - 4:15 PM Final session: Love All Creatures
Brother Dash Brookins: Stand with the Prophet
Sr. Karen Danielson: Prophet's Love for all Creatures
Shaikh Mustafa Elturk: Prophet's Love of his Neighbors
Mufti Hussain Kamani: Our love of the Prophet
Imam Abdul Malik Mujahid: Closing Remarks
Emcee: Br. Abu Hamza Eddie