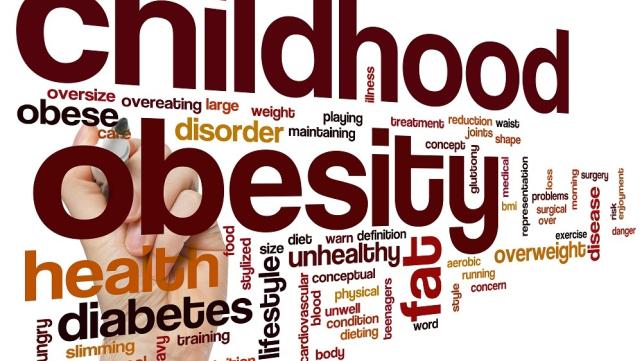 I clearly remember people owning smaller houses and bigger yards. Moms calling for their kids to get back inside from playing outdoors. And kids who could frequently forget to even eat while immersed in their play. Twenty years ago, while shopping for pants for my little boy in a department store, I came across the size "Husky" for the first time. Soon this size was showing up everywhere due to the expanding waistlines of American children.
Research indicates that people have changed and the average American family is choosing to live in a bigger house, with a smaller yard.1 Families are spending more time indoors and an average child is spending way more time in front of the screen than is considered healthy. You may have already heard about the benefits of weight management and exercise at your child's doctor's office during regular visits. It is safely assumed that obesity amongst children is a direct cause of the Type 2 diabetes epidemic, and increased depression, autoimmune disorders, and many other health issues in youth.
It is essential that a wholesome approach is used to save the future of our children from the dire consequences of ill health resulting from childhood obesity. It'll take a village to not only raise but also save our children from the increasing danger emanating from obesity. So, how can we intervene?
Start from Home
There are a number of initiatives you can and should take on for your own family..
Limit screen time. Be brave and put a timer on the home Wi-Fi. Consider even buying video games that require the physical engagement of the players.
Increase family outdoor and indoor activities. Pull out the board games from the back closet, go snowboarding, or walk around the neighborhood park. Even a couple of hours per week make a huge difference.
Eat healthy and shop locally. Ban white sugar in the house, and make desserts a once-a-week treat. Visit your local farmer's market and eat more seasonal fruits and vegetables.
Avoid processed and high-fat foods. There is nothing good in processed foods. They're chock-full of preservatives and unpronounceable chemicals. The added time savings is not worth the longer-term health risks. As for high-fat foods, there is new research that indicates that diets consumed over time that are high in fat and calories can even alter the brain's ability to regulate calorie intake.2 Ask yourself if it is worth your and your child's health.
Make home-cooked meals a family activity. Cooking together is not only fun, but children can learn essential life skills of preparing, serving, and feeding a family. Gradually and consistently, you'll make a difference in your home environment and in your children's lives. They'll thank you later.
Teaching Self-Care
In a superficial culture of looks and styles, it is hard for a child to maintain their self-esteem when they're bombarded with images of how they should look. Self-esteem issues, anxiety, and stress can easily lead to eating junk foods and high-sugar drinks. We know that these foods lead to growth and development problems, not just obesity. Removing or limiting harmful substances from home will not make a difference until and unless we change our hearts and minds.
The first step is to stop body shaming. All bodies are created differently and we must not force our children to compare themselves to others. When we love them the way they are, then they love themselves, too. Instead, we should engage our children in self-care.
Self-care can be taught as early as a child learns to understand and interact with the environment. There are important areas of focus such as:
teaching them to enjoy and take pleasure in good sleep
managing mental health
engaging in movement and exercise activities
eating and appreciating healthy foods
being grateful for their many blessings
I'll give you a real-world example of my sister-in-law who has three rambunctious boys who actually enjoy eating fruits as they run and jump around the house. She has always had cut-up fruits and vegetables on the kitchen counter since they were little. And yes, they also have plenty of ice cream and candies to enjoy anytime. She also has strict rules for timed screen engagement. It's a powerful show of wills, and she picks her battles. But I enjoy seeing them make healthy choices knowing that these will last them well into their adult years. I am so proud of you Sana!
Healthy Eating at School
Children spend a better part of their day at schools, and thus the schools need to make necessary adjustments to address childhood obesity. There have been several governmental initiatives to provide healthier meals but they are never conclusive or lasting. With parental push and community support, all our public and private schools can provide healthy meal choices to all our kids. Ask parent groups to start a school garden, push for a salad bar in the cafeteria, ban high-sugar and high-fat items from the menu and vending machines. And when schools don't offer good choices or don't have lunch programs on site, parents must take responsibility for offering healthy options themselves.
In addition, protest any cuts to physical education programs. Not all kids like team sports, therefore, advocate for individual sports choices. If schools must cut the physical education programs, then advocate for the facilities to be made available to parent groups so children can engage in after-school activities and sports.
Advocate for school wide self-care management programs at school, too, as a part of school culture and expectations, not just limited to the coursework in health class. Encouraging children to make healthy meal choices and choosing physical activities at home and school, including bringing healthier lunches.
The Village
The county government, elected officials, local businesses, health providers, and private/nonprofit organizations are all a part of the village along with the parents and schools. This village can provide funding, support, facilities, spaces, programs, etc., and be a strong advocate for the healthy future of our children. The same children of concern here will one day be the future taxpayers, employees, entrepreneurs, and consumers. Therefore, it is best for the community partners to understand the stakes.
Children from low-income communities face the most difficult uphill battle in addressing the increase in childhood obesity. Here a partnership between health providers, schools, celebrities, and local businesses can result in the promotion of self-care management, facilities for activity programs, and access to healthy food.
Celebrities with parent partnerships can lead advocacy efforts and secure funding from external sources so as to avoid jeopardizing the programs due to budget cuts.
Health clinics can engage parents and share information on healthier eating habits as well as on community resources for assistance.
Schools can provide space and facilities for after-school sports and clubs.
Businesses can fund healthier items on school menus, including the use of local farmers and food resources.
Local governments can provide spaces and supplies for community gardens as well as bring grocery stores to local areas to reduce food deserts.
Where there is a will, there is a way!
When it comes to childhood obesity, it is up to us to do whatever we can, as much as we can, and as early as we can. The consequences of doing little or nothing will be depressing and painful. As a people of faith, we know that Islam places the responsibility of maintaining the physical and mental health of a society squarely on the shoulders of the faithful. We must all engage in a personal and communal capacity to address the increase in childhood obesity and the looming disaster of our children's ill health in the future.
End Notes
1 More Americans now say they prefer a community with big houses, even if local amenities are farther away
2 Why a high fat diet could reduce the brain's ability to regulate food intake
Tayaabah Qazi has a master's degree in Educational Leadership, an AdminI/II Certification from the State of Maryland Education Department, and a Secondary Teaching Certification in Chemistry as well as a CPP certificate. She has served in the education field as a teacher and an administrator of schools. Recently, she served at Community College of Baltimore County as a Coordinator of Adult Basic Education program. Currently, Tayaabah is the Director at Prime Learning Solutions. She has been a long-time resident of Maryland for 17 years, with her family, but hails from Southern California. She is also a staunch believer of the 4 Cs: Compassion. Commitment. Conversation. Cultivation.