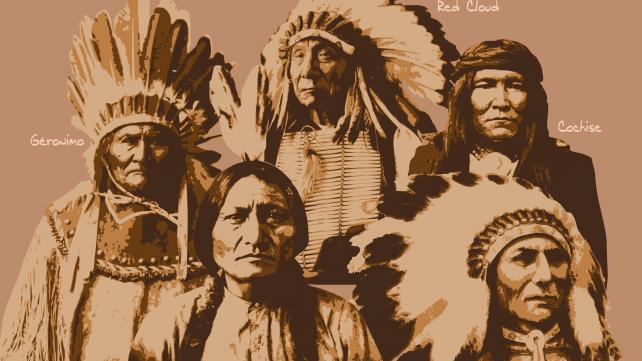 Thanksgiving is presented as a holiday for families to gather and be thankful. Its history and relevance to Indigenous people is one of colonization and genocide. Indigenous Nations have tried to bring awareness and perspective to this particular holiday. Gratefulness is part of our belief system in Islam. Indeed, the word for being grateful or thankful appears in some form of conjugation at least 75 times in the Quran.
However, from a socio-political perspective, the origin of this particular American observance is troubled, even though its present intention is quite pleasing. For Indigenous Peoples, Thanksgiving is a day that commemorates their colonization and subsequent genocide. Instead of gathering together for a family meal, many Indigenous people observe events that celebrate their culture and history. Americans can support efforts to educate and decolonize this holiday by recognizing and honoring Indigenous peoples.
There are over 240 museums in the United States that are classified as Native American or Indigenous people that feature textiles, artifacts, jewelry, arts, pottery, replicas and other information. Native American cultural, heritage and or historical sites are also seeded throughout the United States and can be found in phone directories or by searching online. In addition, books, novels, films and events such as commemorations or powwows are plentiful throughout the year and need only be sought after to be found.
Below is a short list of suggested readings, viewing or visitations that showcase the experiences and culture of Indigenous peoples in the Americas.
Museums
National Museum of the American Indian, Washington, DC
American Museum of Natural History, New York, N.Y.
Ah-Tah-Thi-Ki, Clewiston, FL
Heard Museum, Phoenix, AZ
The Journey Museum and Learning Center, Rapid City, SD
Heritage and/or Historical sites
Little Bighorn Battlefield National Monument, Montana
Chaco Culture National Historical Park, New Mexico
Ocmulgee National Monument, Georgia
Knife River Indian Villages National Historic Site, South Dakota
Hopewell Culture National Historical Park, Ohio
Art Galleries featuring Native American Art
IAIA Museum of Contemporary Native Arts (MoCNA): Santa Fe, New Mexico
Faust Gallery – American Indian Art Gallery: Sante Fe, NM & Scottsdale, Arizona
Eiteljorg Museum –Native & Western Arts and Artifacts: Indianapolis, Indiana
Prairie Edge Trading Co & Galleries: Rapid City, South Dakota
Hood Museum: Hanover, New Hampshire
Adult Literature
Bury My Heart At Wounded Knee by Dee Brown
Lies My Teacher Told Me: Everything Your American History Textbook Got Wrong by James W. Loewen
I am the Grand Canyon: The Story of the Havasupai People by Stephen Hirst
Where the Water Goes by David Owen
Crazy Brave: A Memoir by Joy Harjo
Children's literature
American Indian Stories (Myths and Legends) by Zitkála-Šá
Fry Bread: A Native American Family Story by Kevin Malliard
We Are Grateful by Traci Sorell
Stolen Words by Melanie Florence
The People Shall Continue by Simon J. Ortiz
Graphic Novels
Trickster: Native American Tales (A Graphic Collection)
Captain Paiute: Indigenous Defender of the West by Theo Tso
Moonshot Volume 1: The Indigenous Comics Collection
Super Indian: Volume 1 & 2 by Arigon Starr
Tales of the Mighty Code Talkers: Volume 1 & 2
Magazines
American Indian Magazine
Native American Art Magazine
Whispering Wind Magazine
Indian Country Today
Say Magazine
Films by or about Indigenous Peoples
The Searchers (1956)
Edge of America (2003)
The Cherokee Word for Water (2013)
Songs My Brothers Taught Me (2015)
Lost Moccasin (2020)
Annual Powwows (not necessarily in November)
A pow wow is a social gathering held by many North American indigenous communities. In modern times it consists of Indigenous people gathering together to meet, dance traditional songs in traditional clothing, sing native songs, socialize, feast and celebrate their culture. Most powwows will have more than one Indigenous nation represented and can be a learning experience for non-Indigenous people. Pow wows may be private or public. Some of the largest one that invite the general public include:
Gathering Of Nations, Albuquerque, New Mexico – [April]
Mahkato Wacipi, Mankato, Minnesota [September]
United Tribes Powwow, Bismarck, North Dakota
Thunderbird American Indian Powwow, Queens, New York [July]
Native American Indian Association Of Tennessee Powwow, Nashville, Tennessee [Oct]
Website for further information:
National Congress of American Indians
Native American Heritage Association
US Department of the Interior Bureau of Indian Affairs
First Nations Institute
Native American Heritage Month