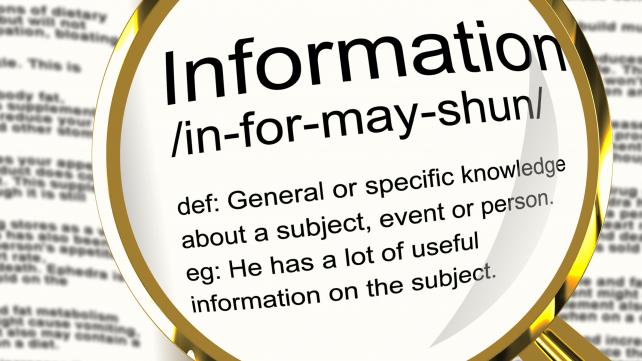 Facts and Statistics on White Supremacists in the United States
Note: White supremacists and right-wing extremists are used interchangeably in this list of statistics.
Murder and maiming
Right-wing extremists were connected to at least 50 extremist-related murders in the United States in 2018. That makes them responsible for more deaths than in any year since 1995.
According to the FBI, white supremacists were responsible for 49 homicides in 26 attacks from 2000 to 2016 … more than any other domestic extremist movement.
The number of terrorist attacks by far-right perpetrators rose over the past decade, more than quadrupling between 2016 and 2017.
Terrorist attacks by right-wing extremists in the U.S. have increased. Between 2007 and 2011, the number of such attacks was five or less per year. They then rose to 14 in 2012; continued at a similar level between 2012 and 2016, with a mean of 11 attacks and a median of 13 attacks; and then jumped to 31 in 2017. FBI arrests of right-wing extremists also increased in 2018.
According to the FBI, there were 7,175 hate crime incidents in 2017. That is a 17 percent increase from 2016 and the third year in a row with an increase. About 58 percent of the hate crimes in 2017 were motivated by race/ethnicity/ancestry.
Most of the far-right attacks involved firearms or incendiary devices. The latter includes setting fire to targets like mosques. Perpetrators attacked religious figures and institutions, primarily Muslim or Jewish targets (31 percent); private citizens and property (29 percent); and U.S. or foreign government targets in the U.S. Examples include the Forsyth County Courthouse in Georgia or the Mexican consulate in Austin, Texas (14 percent).
The total number of hate groups in the U.S. rose to 1,020 in 2018. That is seven percent more than 2017. White nationalist groups alone increased by almost 50 percent last year, growing from 100 chapters in 2017 to 148 in 2018. Although black nationalist groups make up a small percentage of hate groups, they are the minority. The great majority are those that despise racial, ethnic or religious minorities and they, unlike black nationalist groups, have a firm foothold in the mainstream.
There is no domestic terrorist organization designation to focus attention on threats from right-wing or left-wing extremists. This is in contrast to international terrorists who receive the U.S. State Department's Foreign Terrorist Organization designation.
White supremacist propaganda and social media use
Right-wing networks have used Twitter with hashtags like #nationalist and #ultraright in posts, posted videos on YouTube, set up Facebook pages, established Instagram accounts, and communicated on social media sites like Gab and through Voice over Internet Protocol applications like Discord.
According to techno-sociologist Zeynep Tufekci, if you watch a Donald Trump campaign rally on YouTube, the site will suggest that the next thing you may want to watch is a collection of white nationalist videos. The algorithm may "push you down a radicalization rabbit hole because this looks like 'engagement' to the algorithm," she says.
The Anti-Defamation League's Center on Extremism tracks an ever-growing number of white supremacist propaganda efforts, including the distribution of racist, anti-Semitic and Islamophobic fliers, stickers, banners and posters. The 2018 data shows a 182% increase of incidents from the previous year, with 1,187 cases reported, compared to 421 in 2017.
In 2018, propaganda incidents were mostly concentrated in large metropolitan areas, with the highest activity levels in the states of California, Texas, Colorado, New York, Illinois, Florida and Virginia.
In 2018, the ADL recorded 319 incidents of white supremacist propaganda on 212 college and university campuses in 37 states and the District of Columbia. Identity Evropa and Patriot Front are responsible for most of the campus incidents.
Infiltration of law enforcement
A 2006 FBI bulletin discussed the threat of white nationalists and skinheads infiltrating police to disrupt investigations against fellow members and recruit other supremacists.
The bulletin was released at a time of scandal for many law enforcement agencies throughout the U. S. This included a neo-Nazi gang formed by members of the Los Angeles County Sheriff's Department who harassed black and Latino communities. Similar investigations revealed officers and entire agencies with hate group ties in Illinois, Ohio and Texas.
Causes for the rise
Right-wing extremism has gained traction and increased due to some specific developments.

The first was the election of Barack Obama, the first African-American president of the United States. One U.S. Department of Homeland Security assessment concluded shortly after his win in the 2008 election that, "Right-wing extremists have capitalized on the election of the first African American president, and are focusing their efforts to recruit new members, mobilize existing supporters, and broaden their scope and appeal through propaganda, but they have not yet turned to attack planning."
---
1. https://www.adl.org/news/press-releases/right-wing-extremism-linked-to-every-2018-extremist-murder-
in-the-us-adl-finds
2. https://foreignpolicy.com/2017/08/14/fbi-and-dhs-warned-of-growing-threat-from-white-supremacists-
months-ago/
3. https://www.csis.org/analysis/rise-far-right-extremism-united-states
4. https :// www . csis . org / analysis / rise - far - right - extremism - united -states
5. https://www.factcheck.org/2019/03/the-facts-on-white-nationalism
6. https://www.splcenter.org/fighting-hate/intelligence-report/2019/year-hate-rage-against-change
7. https :// www . csis . org / analysis / rise - far - right - extremism - united -states
8. https :// www . csis . org / analysis / rise - far - right - extremism - united -states
9. https :// shorensteincenter . org / exploring - role - algorithms - online - harmful - speech /
10. https :// www . adl . org / resources / reports / white - supremacists - step - up - off - campus - propaganda - efforts - in-2018
11. https://www.adl.org/resources/reports/white-supremacists-step-up-off-campus-propaganda-efforts-in-2018
12. https://www.adl.org/resources/reports/white-supremacists-step-up-off-campus-propaganda-efforts-in-2018
13. https://www.adl.org/resources/reports/white-supremacists-step-up-off-campus-propaganda-efforts-in-2018
14. https://www.pbs.org/newshour/nation/fbi-white-supremacists-in-law-enforcement
15. https://www.csis.org/analysis/rise-far-right-extremism-united-states
16. https://www.csis.org/analysis/rise-far-right-extremism-united-state